Overview
What is the ICB Level 3 Certificate in Bookkeeping and Accounts course?
Discover how to prepare ledger accounts and control accounts, reconcile bank statements with company ledgers and prepare VAT Returns and reconciliations for a vast range of businesses. You will also learn how to post end-of-year adjustments and prepare final accounts for non-incorporated businesses in a confident and efficient manner.
This course includes:
Online course – study on your laptop, tablet or phone.
NUS Extra Card available (for small additional fee).
Full version of Sage Instant Accounts.
One year's student membership to the ICB.
Tutor support.
Practice assignments.
Mock exam.
Interest-free payments available.
Course accreditation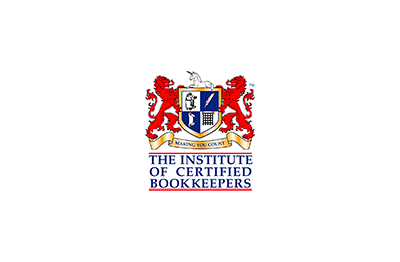 ICB (The Institute of Certified Bookkeepers)
The ICB are the largest bookkeeping institute in the world and through certification, advice and guidance they support their members, while promoting and maintaining the standard of the bookkeeping profession.
Who is it for
Is the ICB Level 3 Certificate in Bookkeeping and Accounts course right for me?
This course is an ideal next-level training option if you:
Have already successfully completed the Level II Certificate in Bookkeeping and Accounts course, or have achieved an equivalent qualification with a registered governing body.
Wish to enhance your practical knowledge of bookkeeping and accounts in order to increase your current employment options, and climb the next step up their chosen career ladder.
Have a job that requires you to carry out the role of a chartered bookkeeper, whether in an employed or self-employed capacity.
Before enrolling on this course, you should have previously achieved the ICB Level II Certificate in Bookkeeping or an equivalent qualification with an accredited awarding governing body.
NOTE: This course includes Sage Instant Accounts software, which will be delivered 14 days after course activation and requires a Windows-based laptop/PC. The course will play on any device, however, you will not be able to complete the course without access to the software.
Careers
What job could I get with an ICB Level 3 Certificate in Bookkeeping and Accounts online qualification?
Achieving the Level III Certificate allows you to prepare and manage the final accounts for sole traders, registered partnerships and non-profit organisations. The knowledge and skills you acquire on this course are relevant and applicable within businesses that use both traditional and digitalised accounting systems.
Why study with us
Why study the ICB Level 3 Certificate in Bookkeeping and Accounts online course with e-Careers?
Gain the reassurance of knowing that, by the end of the course, you will have gained the knowledge and acquired the practical skills necessary to apply what you have learnt in a workplace context.
After you successfully complete the course and gain the full Level II qualification, you will automatically have the option to upgrade your membership to Associate Member of AICB and can choose to display the following letters after your name - AICB.
You can tailor the course to fit around work and personal commitments by choosing to take the 3 online assessments either at home or in your place of work.
This online course is broken down into digestible chunks to help ensure that you fully understand each part of the syllabus and reap the full educational and professional benefits of the course content.
Upon successful completion of the course, you will receive the Level III Certificate in Bookkeeping and Accounts: this qualification is accredited by the Institute of Certified Bookkeepers.
Course Details
What are the ICB Level 3 Certificate in Bookkeeping and Accounts online course modules?
The ICB Level 3 course will cover the following modules:
Underpinning knowledge
Final accounts of non-incorporated businesses
Reconciliation of accounts and correction of errors
VAT Returns
Calculate and post adjustments to the ledgers
ICB Level 3 Certificate in Bookkeeping and Accounts Exams
The exam consists of 3 online assessments that you take from home or work, and 1 assessment that you can take at a registered external ICB centre.
What does ICB Level 3 Certificate in Bookkeeping and Accounts online course cover?
During this course, you will learn:
Why it is essential to adhere to a set of ethical principles.
How and when it is appropriate to take action in the event of unethical behaviour in the workplace.
The definition, and correct application, of specific terms including business entity, going historical cost, consistency and prudence and accruals.
The legal requirements and obligations involved in the process of forming a partnership.
How to understand, and competently demonstrate, different ways of processing VAT for both EU and non-EU transactions.
To understand the different types of VAT management systems including the VAT Margin Scheme.
By the end of the course you will be able to confidently carry out the following tasks to the appropriate industry standard:
Prepare a bank reconciliation statement for a business/company/organisation.
Account for VAT and prepare a VAT return to an acceptable industry standard.
Prepare a ledger account for the purposes of recording the disposal of a fixed asset.
Calculate any profit or loss caused by the disposal of a fixed asset, and record these findings in accordance with current regulation and best practices.
Calculate adjustments to accounts when and if appropriate.
Prepare the final accounts for almost any type of non-incorporated business - this would include calculating, processing and accurately recording any adjustments made to the account in question, including:

Opening and closing stock
Financial provisions for doubtful debt
Accruals
Prepayments
Depreciation of fixed assets