Overview
What is the ICB Level 4 training?
The ICB Level 4 is the highest-level core qualification that the ICB offer. It is an ideal option for anyone who wishes to build on their existing knowledge and advance their career in accounting and bookkeeping to the next level.
Once completed, the ICB Level 4 will give you the authority and recognition to carry out the role of an employed or self-employed Bookkeeper.
Course accreditation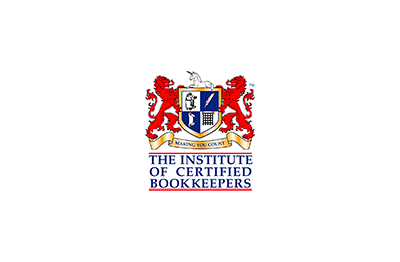 ICB (The Institute of Certified Bookkeepers)
The ICB are the largest bookkeeping institute in the world and through certification, advice and guidance they support their members, while promoting and maintaining the standard of the bookkeeping profession.
Who is it for
Is the ICB Level 4 course right for me?
The ICB Level 4 course is aimed at you if you have already successfully completed the ICB Level III certificate in Bookkeeping and Accounts, or have achieved an equivalent qualification with a registered awarding body.
If you have not taken any ICB bookkeeping courses before, we offer all their core qualifications which you can find here.
Careers
The ICB provides bookkeepers with global recognition in the bookkeeping industry. Roles you can function in include:
Self-Employed Bookkeeper
Employed Bookkeeper (for a limited or limited liability partnership)
Finance Administrator
If you have ever wanted to run your own company, you can also run your own bookkeeping firm!
Why study with us
Why study the ICB Level 4 course with e-Careers?
The ICB Level 4 course will give you a foundation to studying more advanced financial. management courses for a well-rounded skillset.
You will gain a greater awareness of advanced bookkeeping and accounting practices, as well as a practical skillset that you can implement into your workplace.
Tutor support is included.
Full version of the Sage Instant Accounts software.
Course Details
How to become a bookkeeper
Bookkeeping is a major part of the accounting process, and a Bookkeeper is someone who records the day-to-day financial transactions of an organisation or corporation. ICB courses are just one way to help you on your journey in becoming a recognised bookkeeper.
Administration Assistants can sometimes be tasked with bookkeeping duties to offer a helping hand to anyone who needs to carry out this responsibility. It is also likely that Junior Bookkeeper or Part-Time Bookkeeper job roles will be the starting point of an established bookkeeping career.
Once you have carried out bookkeeping duties and wish to become a qualified Bookkeeper, taking a bookkeeping qualification will boost your employment prospects, even allowing you to open your own bookkeeping company if it's something you aspire to do.
What will I learn?
The ICB Level 4 course will build on the knowledge sustained in previous ICB courses. You will explore advanced areas of accounting and learn how to produce end of year accounts for businesses, companies, and organisations that operate on a limited or limited liability basis.
What's included?
12 months access to the online course content – compatible to study across all devices
NUS extra card available (for a small additional fee)
1-year membership to the ICB
Practice assignments
Mock exams
What does the ICB Level 4 online course cover?
In the ICB Level 4 training, you will cover:
Preparing a set of final accounts for a Limited Company.
Understanding the nature of a limited liability partnership.
Preparing a set of final accounts for incomplete records.
Account for changes in partnership.
Understanding the importance of interpreting financial statement for internal management purposes.
Analysing and interpreting Financial Statements.