Overview
What is the Advanced Conflict Management online course?
No matter how good a manager you are or how harmonious your team is, there is always the risk that conflict will arise at work. This great value short online course is designed to make you confident and competent with advanced techniques in conflict management.
If you're currently dealing with an issue with team members, this course will give you the confidence and expertise to come up with proven strategies to deal with the situation to everyone's satisfaction. Not only that, the tools and techniques you'll learn will equip you to be ready to cope calmly and efficiently next time an issue arises.
Course accreditation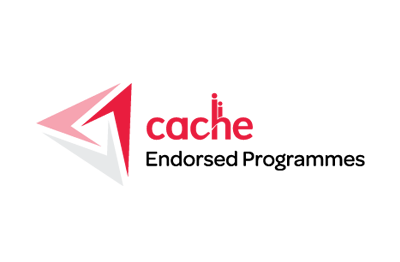 CACHE
CACHE are the leading specialist awarding organisation for the care and education sectors. Experts develop their courses to provide high quality qualifications, helping millions of people to get the skills and knowledge they need in such a vital industry.
Course type
Online Course
Processor
1 gigahertz (GHz)
Operating Systems
Windows 7,Windows 8,Mac OS,iOS
Browsers
Internet Explorer 8 or above,Google Chrome,Safari 8,Mozilla Firefox
Compatibility
Windows, Mac, iPhone, Android
Who is it for
Is the Advanced Conflict Management online course right for me?
The Advanced Conflict Management online course is ideal for managers who would like to take their conflict management skills to the next level!
Careers
How will I advance my career with a Advanced Conflict Management online course? ­
Developing advanced techniques for resolving conflict within a team can help to improve the effectiveness of your management skills and potentially boost your career.
Why study with us
Why study the Advanced Conflict Management online course with e-Careers?
Technical support is always available, should you need it.
Hand-picked reading material, presentations, videos, activities and opportunities for further study means all learning styles are taken into account and learning is easy to engage with.
Access to the course is for 12 full months on signing up.
Proving your credentials in advanced conflict management is a career boosting skill that will help you in all areas of life.
Get on track to a more harmonious workplace by signing up to Advanced Conflict Management today.
Course Details
What does the Advanced Conflict Management online course cover?
Work through the lesson to learn advanced conflict management techniques.
Explore the fact that no matter how well team members get on, there is always a risk of conflict.
Learn about several different methods of conflict management.
Gain an insight into the personal skills needed from you as a manager to be successful in reducing the potential of workplace conflict within your team.
Get ideas for strategies by reading Conflict Resolution: 8 Strategies to Manage Workplace Conflict on the Business Know How website.
Read the University of Queensland document, Healthy Responses to Workplace Conflict for ideas on how a manager can facilitate and support a culture of healthy response to workplace conflict.
Read the guide to Managing Conflict at Work from ACAS (the Advisory, Conciliation and Arbitration Service).
Watch the course's presentation on Managing Conflict in the Workplace.
Observe good practice in action with the video Conflict in the Workplace from Breakthru in Marketing in Australia.
Take the chance to expand your learning by reading CIPD Survey Report April 2015: Getting Under the Skin of Workplace Conflict, from the professional body for HR and people development.
Enhance your expertise further by reading Practical Law's article on Arbitration Procedures and Practice in the UK and Six Simple Workplace Conflict Resolution Techniques from the University of Notre Dame.
This course is CACHE endorsed through Laser Learning, an official e-Careers partner.
CACHE Endorsed certificate(s) included.