Overview
What is the CACHE Endorsed Attention Deficit Hyperactivity Disorder course?
If you work with children or young people, it's crucial that you have a good understanding of Attention Deficit Hyperactivity Disorder (ADHD). This great value, short online course is designed to guide you through all you need to know about this common condition in a professional or even in a personal capacity.
The lesson will enable you to give a clear definition of what ADHD is. Not only that, on completion of the course you will be able to spot signs and symptoms of ADHD and feel confident providing children, young people and their families with accurate support and advice where needed.
All learning takes place online meaning there is no need to take a day out of your busy work schedule to complete the training. You work through the material at a time and place of your choosing, therefore maximising your chances of getting the most out of the course.
Course accreditation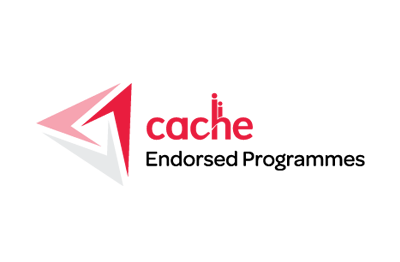 CACHE
CACHE are the leading specialist awarding organisation for the care and education sectors. Experts develop their courses to provide high quality qualifications, helping millions of people to get the skills and knowledge they need in such a vital industry.
Course type
Online Course
Processor
1 gigahertz (GHz)
Operating Systems
Windows 7,Windows 8,Mac OS,iOS
Browsers
Internet Explorer 8 or above,Google Chrome,Safari 8,Mozilla Firefox
Compatibility
Windows, Mac, iPhone, Android
Who is it for
Is the ADHD online course right for me?
The online course is ideal for anyone who works with children or has a personal interest in ADHD.
Careers
How will I advance my career with an online ADHD qualification? ­
Learning how to recognise and support children with ADHD is a skill that will benefit you in your work as a childcare professional.
Why study with us
Why study the ADHD online course with e-Careers?
Technical support is on hand, should you run into problems.
The lesson includes an activity sheet, which enables you to test your new skills by completing tasks before undertaking the final multiple-choice assessment.
Informative reading material, presentations, videos, activities and opportunities for further study means all learning styles are taken into account and learning is fun and engaging.
Access to the course is for 12 months on signing up.
Taking the time to study this common condition will make your career in working with children and young people more rewarding.
Sign up to ADHD today to learn what you need to know to support young people affected by ADHD.
Course Details
What does the ADHD online course cover?
Progress through the detailed lesson to gain insight into all you need to know about ADHD.
Become clear on definitions of ADHD and ADD.
Learn about some of the symptoms of ADHD.
Explore the fact that although there is no cure for ADHD, there are ways that symptoms can be controlled using medical and psychological treatments.
Explore the ADHD Information Service website to get reliable background information on ADHD.
Learn about the different subtypes of ADHD from the ADHD Foundation website and explore the information section for parents and those working with young people.
Expand your knowledge by looking at the NHS's resource on the symptoms, causes, diagnosis and treatment of ADHD along with information on living with the condition.
Get another perspective on ADHD in the article Being Diagnosed with ADHD Made Me Feel I've Put All the Jigsaw Pieces Together, written by an ADHD patient who was not diagnosed until adulthood.
Consolidate your learning with the lesson's detailed presentation on ADHD.
Learn about good practice in supporting people with ADHD by watching the video ADHD: My Story, which charts the experiences of a young person named Annie.
Expand your learning by reading an article on famous people with ADHD and exploring some more helpful online resources on the condition.
Finally, complete the multiple-choice assessment to prove your new skillset.
This course is CACHE endorsed through Laser Learning, an official e-Careers partner.
CACHE Endorsed certificate(s) included.