Overview
What is the Building a Team online course?
As a team leader, it is your responsibility to delegate, to welcome diversity and to create an efficient level of drive and motivation in all team members. To ensure optimal productivity, a team requires staff that enjoy being there, and job satisfaction will help them to feel positive every single day.
Learn everything you need to know to build a successful and productive team at work. Many individuals within a childcare setting aspire to become a Team Leader or Supervisor at some point during their EYFS career, and if you have the motivation and the necessary skill set, you can be the one to organise and motivate your own team.
Course accreditation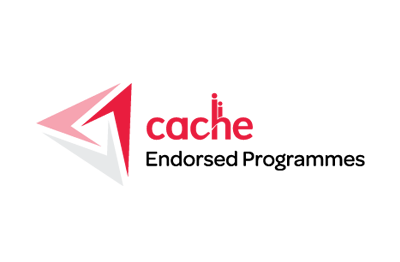 CACHE
CACHE are the leading specialist awarding organisation for the care and education sectors. Experts develop their courses to provide high quality qualifications, helping millions of people to get the skills and knowledge they need in such a vital industry.
Course type
Online Course
Processor
1 gigahertz (GHz)
Operating Systems
Windows 7,Windows 8,iOS
Browsers
Internet Explorer 8 or above,Google Chrome,Safari 8,Mozilla Firefox
Compatibility
Windows, Mac, iPhone, iPad, Android
Who is it for
Is the Building a Team online course right for me?
This course is suited to individuals who are already settled into a Team Leader role, as well as students who aspire to become a Team Leader at some point in the future. Studying this course will help you to identify and develop the skills and drive to build an effective team, therefore creating a positive and productive childcare environment.
Careers
How will the Building a Team online course advance my career?
This course will enhance your professional development portfolio, so you can be a confident, capable and qualified leader, building a team of your own in a childcare environment.
Why study with us
Why study the Building a Team online course with e-Careers?
Build a team to be proud of, by gaining the skills you need to succeed
Perfectly position yourself for roles which require strong leadership skills.
24-hour technical support included
Progress through the syllabus from the comfort of your own home. There's no need to worry about commuting to teaching facilities, or pursuing a work placement, because the course is delivered online and is available from the moment you purchase the course.
Course Details
What does the Building a Team online course cover?
Learn about how teams are put together, including the various team building stages (forming, storming, norming and performing).
Explore how team building and connected team building activities are essential parts of a successful work environment. Make use of the included reading, including 12 tips for effective team building.
Understand team roles, with emphasis on Meredith Belbin's expert research.
Gain insight into diversity in the workplace, and the need for an organisation to adapt and welcome new starters.
Get to grips with the art of delegation, and how to delegate effectively.
Understand the concept that driving and motivating a team is essential if you want maximum productivity and positivity.
This course is CACHE endorsed through Laser Learning, an official e-Careers partner.
CACHE Endorsed certificate(s) included.