Overview
What is the Certified Ethical Hacker (CEH) v10 training course?
The Certified Ethical Hacker training course is the perfect qualification if you're interested in beginning a career in cyber security. Gaining the Certified Ethical Hacker course certification comes with a huge reputation and glowing recommendations across the industry. The CEH v10 online course aims to equip you with all the vital knowledge and skills needed for cyber defence.
Course accreditation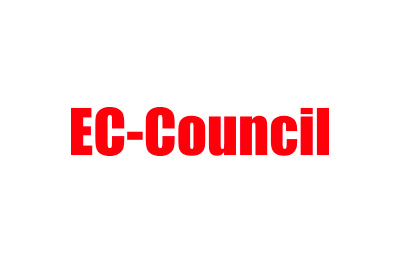 EC-Council
EC-Council are the world's largest awarding body in cyber and information security. They have trained and certified over 200,000 professionals in 145 countries, influencing countless organisations to change their views on cyber security.
Course type
Online Course with Exam
Associated Certification
CEH Certification
Processor
1 gigahertz (GHz)
Operating Systems
Windows 7,Windows 8,Windows 10,Mac OS
Browsers
Internet Explorer 8 or above,Google Chrome,Safari 6 or above,Mozilla Firefox
Compatibility
Windows, Mac
Who is it for
Is the Certified Ethical Hacker online training right for me?
The Certified Ethical Hacker online training is perfectly suited to benefit security officers, auditors, security professionals, site administrators, and anyone who is concerned about the integrity of the network infrastructure. CEH is the market leading qualification for those who wish to move into a new and emerging field; students of this CEH v10 online training can expect to gain a reputable qualification that is highly recognised in the industry.
Careers
What job could I get with a Certified Ethical Hacker qualification?
Achieving the Certified Ethical Hacker certificate will undoubtedly widen your career prospects and improve your chances of internal promotions.
This CEH v10 online course is internationally recognized and equips students with the necessary training and knowledge of the industry. Those with a Certified Ethical Hacker certificate can expect to advance in career roles such as a security architect, information security officer, information technology manager, security consultant or senior security consultant. On average you can expect to earn between £43,000 and £58,958 within these job roles.
Why study with us
Why study the Certified Ethical Hacker (v10) online course with e-Careers?
Comprehensive encyclopaedia of modern hacking techniques, threats, hacking tools, and how you can prevent them.
EC-Council's exam process meets globally recognised standards ISO/IEC 17024.
A course for business, tech and security professionals, so they can stay ahead of the game and prevent attacks.
The benefit of live labs put together by security experts to mimic real life situations.
The option to proceed to two further stages on the EC-Council Information Security Track.
Master thinking like a hacker, and use the skills learned to benefit your business and defend it against future system attacks.
Further your career options as a security officer or system administrator
Course Details
What are the Certified Ethical Hacker (CEH) v10 modules?
Units covered in this Certified Ethical Hacker course:
Introduction to Ethical Hacking
Footprinting and Reconnaissance
Scanning Networks
Enumeration
Vulnerability Analysis
System Hacking
Malware Threats
Sniffing
Social Engineering
Denial-of-Service
Session Hijacking
Evading IDS, Firewalls, and Honeypots
Hacking Web Servers
Hacking Web Applications
SQL Injection
Hacking Wireless Networks
Hacking Mobile Platforms
IoT Hacking
Cloud Computing
Cryptography
Certified Ethical Hacker (CEH) v10 Exams
All of the above units of study will equip you with ethical hacking skills that are in high demand in this expanding industry. Included is the EC-Council Certified Ethical Hacker exam 312-50, which you will be fully prepared for at the end of this Certified Ethical Hacker course.
What does the Certified Ethical Hacker (CEH) v10 course cover?
The goal of this course is to help you master an ethical hacking methodology that can be used in a penetration testing or ethical hacking situation. You walk out the door with ethical hacking skills that are highly in demand, as well as the internationally recognized Certified Ethical Hacker certification! This course prepares you for EC-Council Certified Ethical Hacker exam 312-50, which is included.