Overview
What is the Diploma in Tech Fundamentals online coding course?
The Diploma in Tech Fundamentals is the ideal online coding course if you're starting your journey in the web development industry. It is also suitable if you're looking to communicate effectively with techies and break down technical language barriers in the workplace.
After gaining a Diploma in Tech Fundamentals, which is reviewed, validated and tailored by industry-leading experts in the Industry Advisory Council (IAC), you'll be equipped with the necessary coding skills and knowledge to match your employer's job requirements.
Course accreditation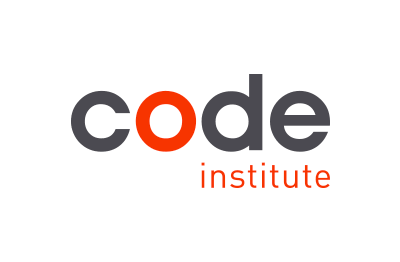 Code Institute
Code Institute are the leading awarding body for coding and programming skills. They provide the only accredited Diploma in Software Development in the world, working in collaboration with the likes of PayPal and MasterCard to ensure their qualifications align to industry standards and advancements.
Course type
Online Course
Certification
Diploma in Tech Fundamentals
Processor
2 gigahertz (GHz)
Operating Systems
Windows 7,Windows 8,Windows 10,Mac OS,iOS
Browsers
Internet Explorer 8 or above,Google Chrome,Safari 6 or above,Mozilla Firefox
Compatibility
Windows, Mac, iPhone, iPad
Who is it for
Is the Diploma in Tech Fundamentals online course right for me?
This coding class is perfectly suited to complete beginners in the web development industry. The Diploma in Tech Fundamentals course is an entry-level qualification and therefore no pre-requirements are necessary to enrol on the course. You can expect to gain a comprehensive overview of the fundamentals in technology on this online coding class.
Careers
What job could I get with a Coding qualification?
An online coding course qualification will help to break down those communication barriers between you and developers. This can be particularly important for individuals in job roles such as Project Manager, business owners, Accountants, Recruitment Consultants, Marketing Executives, and Digital Marketing Managers. It's the ideal course if you're looking to equip yourself with a basic understanding of coding.
Why study with us
Advantages of studying the Diploma in Tech Fundamentals with e-Careers?
The completion of this course will provide you with a globally recognised Diploma in Tech Fundamentals and can open doors for opportunities in many industries including IT, marketing, finance and project management.
The average salary for starters in the web programming industry is £25,000, which can grow to £50,000+ depending on experience and achievements.
It is estimated that IT jobs will grow 22% by 2020, with software developers in systems software and applications receiving a growth forecast of 32% and 28% respectively. It's also predicted there'll be around one million IT jobs to fill in Europe by 2020.
Course Details
What are the online coding class modules?
Units covered in the Diploma in Tech Fundamentals online coding class:
Front End Development
Programming Languages
Data Storage & Retrieval
Application Programming Interfaces (APIs)
Frameworks
Open Source Development
Data Management
Cloud Computing
Software Development Process
Building and Empowering Great Teams
Diploma in Tech Fundamentals Exams
There are 10 quizzes, one at the end of each module, contributing to an overall grade. Exam fees are included within the course fee.
What does the Diploma in Tech Fundamentals cover?
This course will cover front end development through to frameworks and open source development. This will ensure that you can build and empower great teams, and influence a business when it comes to the coding industry.