Overview
What is the Full Stack Coding Bootcamp?
The Full Stack Coding Bootcamp is the ideal qualification if you're looking to start your career as a web developer with a full qualification and portfolio in your arsenal. Gaining this Diploma in Software Development – a coding course industry-validated by the Industry Advisory Council (IAC) – will equip you with the knowledge, practical skills and certification you need to launch your career as a Full Stack Web Developer.
Course accreditation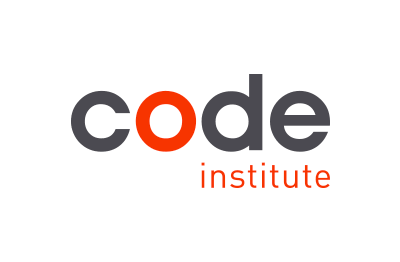 Code Institute
Code Institute are the leading awarding body for coding and programming skills. They provide the only accredited coding boot camp in the world, working in collaboration with the likes of PayPal and MasterCard to ensure their qualifications align to industry standards and advancements.
Course type
Online Course
Certification
Diploma in Software Development
Processor
2 gigahertz (GHz)
Operating Systems
Windows 7,Windows 8,Windows 10,Mac OS,iOS
Browsers
Internet Explorer 8 or above,Google Chrome,Safari 6 or above,Mozilla Firefox
Compatibility
Windows, Mac, iPhone, iPad
Flash Player
Latest version
Who is it for
Is the Full Stack Coding Bootcamp online course right for me?
This full stack online course is perfectly suited to those looking to become a front-end developer or work in back-end technologies. This bootcamp will enable you to become a career-ready software developer in 12-48 weeks, providing you with industry-validated coding skills through the Industry Advisory Council (IAC). Although there are no pre-requirements necessary to enroll on this full stack developer training it would be beneficial if you had an interest in coding, including HTML and JavaScript for example.
Careers
What job could I get with a Full Stack Coding Bootcamp course?
Achieving a Full Stack Coding Bootcamp qualification will provide you with an invaluable certification widening your career possibilities and greatening your chances of promotion. The skills and knowledge acquired from completing this course is approved and recognised by the IAC, ensuring you'll have the necessary skills and knowledge to apply this within the workplace confidently. Upon completion of the four streams, you will be in control of your career in web development and can expect to work in several industries including:
IT
Marketing
Finance
Software Development
Project Management
Creative
Health Care
Manufacturing
Why study with us
Why study this Full Stack Coding Bootcamp course with e-Careers?
By 2020 there will be 1,500,000 unfulfilled tech jobs worldwide, the beauty of becoming a fully accredited Developer is that you'll be qualified to take up any one of these roles. With a starting salary of £25,000 it will lead you to a very fruitful career in web development. Do you have plans of starting your own tech company? This is the knowledge you will need to make your dream a reality.
Course Details
What are the Full Stack Coding Bootcamp online modules?
What you will study on the Full Stack Coding Bootcamp:
HTML5
CSS3
JavaScript
Python
GitHub
Data Management
Agile Development
Frameworks
The Full Stack Developer online course is broken into four streams:
Stream Zero: The introductory pre-bootcamp module equipping you with basic skills.
Stream One: Front end technologies and scripting with JavaScript libraries and frameworks.
Stream Two: Back end technologies and sever-side scripting with Python libraries.
Stream Three: Relational Databases and Django full stacks framework.
Full Stack Coding Bootcamp Exams
None - assessment is based on project.
What does the Full Stack Coding Bootcamp course cover?
You will learn to create a front-end only website based on HTML5, CSS3, JavaScript and the Angular framework.
You will learn to create a back-end web server, managing data in a MySQL database using Python and the Flask framework.
You will learn to create an interactive data visualisation dashboard loading data from MongoDB and displaying using D3.js and DC.js.
In the final stream, you will learn to create a full-stack website using the Django framework on the backend, and integrate it with frontend code using Angular.
You will learn to manage their source code using Git and GitHub.
You will learn to deploy their projects to the web using GitHub Pages and Heroku.