Overview
What is the Introduction to Safeguarding course?
This Introduction to Safeguarding course highlights the definition of abuse and how to spot the warning signs, as well as the importance of safeguarding. Another topic which is covered, is whistleblowing. The Introduction to Safeguarding course will also cover the basic information regarding child abuse and what to do if you're concerned.
Course accreditation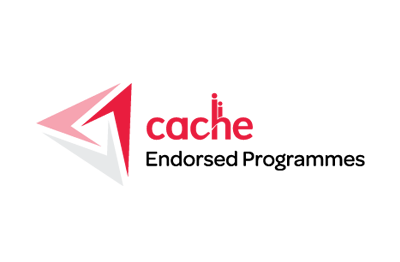 CACHE
CACHE are the leading specialist awarding organisation for the care and education sectors. Experts develop their courses to provide high quality qualifications, helping millions of people to get the skills and knowledge they need in such a vital industry.
Course type
Online Course
Processor
1 gigahertz (GHz)
Operating Systems
Windows 7,Windows 8,iOS
Browsers
Internet Explorer 8 or above,Google Chrome,Safari 8,Mozilla Firefox
Compatibility
Windows, Mac, iPhone, iPad, Android
Who is it for
Is the Introduction to Safeguarding online course right for me?
Are you working in an early years setting or focussing on older children? This course will be suitable when really understanding safeguarding with these individuals. If your hoping to train to work in one of these professions, safeguarding is one of the most crucial areas to full understand.
Careers
What job could I get with an Introduction to Safeguarding qualification? ­­
This qualification is great if you are looking to enhance your current childcare CV, this course accompanied with other courses from our library is a great way to kickstart your childcare career.
Why study with us
Why study the Introduction to Safeguarding online course with e-Careers?
Work through the syllabus in the comfort of your own home. There's no need to try and squeeze study time into hectic schedules; you can pick up the course material whenever it suits you.
Online delivery means you can sign in and study at any time of the day. Study on the move or at home; it's your call.
Support is available if you struggle using the courseware, via the technical team.
Recap quizzes, downloadable activity sheets and extended reading materials are all available to help to monitor your progress and further your knowledge base.
Finish the unit by completing a simple 10-question multiple choice test.
Build your expertise of safeguarding and be confident in the knowledge that you'd be able to speak up and report a concern if someone's welfare was at stake.
Safeguarding is essential – sign up to this introductory course and you will be able to see its importance in any setting where you have vulnerable service users.
Course Details
What are the Introduction to Safeguarding online course modules?
Basic issues related to Safeguarding
Promoting safeguarding
Relevant legislations
Signs and symptoms
Keeping children safe
Explore policies
The course also provides an ideal background for students continuing on to study the QCF unit within the Diploma for the Children and Young People's Workforce qualification.
Understand the basic issues relating to safeguarding and when you should be concerned.
Learn how to promote safeguarding by addressing aspects of your service that are related.
Appreciate the importance of safeguarding, and why it should be a priority during training.
Read up about the relevant legislation, guidance and practice in the UK with regards to the child protection system.
Understand some of the signs, symptoms and effects of child abuse and neglect.
Learn how to identify poor practice, with the help of a PowerPoint presentation that is delivered as part of the course.
Gain insight into how children can keep themselves safe, and how you can help them to develop these skills.
Explore a setting's policy and procedures for reporting safeguarding concerns.
Work through the guided learning and independent study, including relevant news stories, NSPCC guidance, the EYFS standards of care, charities that can provide info and advice on safeguarding children, reports and Ofsted documents.
What does the Introduction to Safeguarding online course cover?
Students of this course will benefit from a general introduction to the concept of safeguarding and its importance within any learning environment. Therefore, enrolment would be especially suited to anyone who is planning to become an early years practitioner, in a range of settings, but individuals in other similar job roles may also benefit.
This course is CACHE endorsed through Laser Learning, an official e-Careers partner.
CACHE Endorsed certificate(s) included.