Overview
What are the ITIL® Intermediate - Service Capability modules?
The ITIL® Capability modules are most applicable to IT Professionals who are looking to gain specialised knowledge in the more technical processes which are involved in the day-to-day execution of ITIL® practices and how they interact.
This package of ITIL® Intermediate Capability modules is ideal for IT Professionals, Business Managers and Business Process Owners.
Course accreditation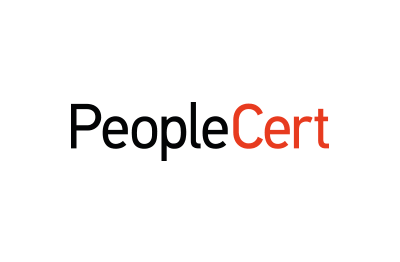 PeopleCert
PeopleCert are global leaders in qualifying professionals in multiple industries. They assess and certify professional skills in partnership with organisations and government bodies including Capita and the UK government.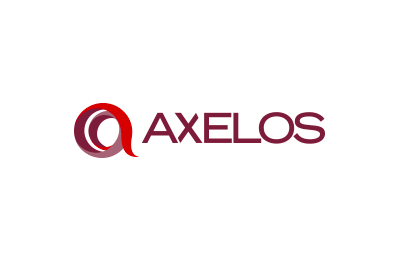 AXELOS - Global Best Practice Solutions
AXELOS is a joint-venture between the UK Government and business giants Capita. AXELOS was created to manage and develop Global Best Practices, being responsible for the management and promotion of globally recognised methodologies including ITIL®, PRINCE2® and MSP®.
Course type
Online Course with Exam
Certification
ITIL Intermediate OSA, PPO, RCV, SOA
Processor
2.4 gigahertz (GHz)
Operating Systems
Windows 7,Windows 8,Mac OS
Browsers
Internet Explorer 10 or above,Google Chrome,Safari 6 or above,Mozilla Firefox
Compatibility
Windows, Mac
Devices Required
Web camera,Microphone,Speakers
Who is it for
Are the ITIL® Intermediate Service Capability modules for me?
With the ITIL® framework being split into two sections at the intermediate stage, it allows for a mixed approach. The service capability track of ITIL® Intermediate is focused for professionals who are more involved in the technical side of the ITIL® service management process, and the service lifecycle track of intermediate is most relevant for those who are looking to take on a management or team leader role. This would require management of different areas or work across different teams.
Careers
How will I advance my career with the ITIL® Intermediate Capability package?
Upon completion of this package, you will have a complete understanding of the ITIL® Service Capability modules. Once the examinations for each course have been passed the you will be able to take the Managing Across the Lifecycle course. You will also be able to function in a plethora of service management, IT and analyst roles.
Why study with us
Why study the ITIL® Intermediate Capability package with e-Careers?
Have a full understanding in implementing technical processes in the ITIL framework, leading you to ITIL® Managing Across the Lifecycle
Credits gained will count towards the 17 required so you can take the Managing Across the Lifecycle course to advance to ITIL® Expert
ITIL® live chat tutor support is available
Exams included in this package
A cost-efficient training solution if you need to take all four courses for career progression
ITIL® is a globally recognised framework for service management – becoming certified at Intermediate level will work wonders in your career in IT
Course Details
The ITIL® Intermediate Capability modules included in this package are:
ITIL® Operational Support and Analysis (OSA) and the official exam.
ITIL® Planning, Protection and Optimisation (PPO) and the official exam.
ITIL® Release, Control and Validation (RCV) and the official exam.
ITIL® Service Offerings and Agreements (SOA) and the official exam.
What do the ITIL® Service Capability modules cover?
This ITIL® package will teach you the more technical aspects of the Intermediate level of the ITIL® framework. You will learn:
Application of OSA practices and how implementing the ITIL® processes will enable you to deliver and support services to customers
PPO practices which can ensure that new and updated services, service management systems and tools, technology architecture, processes and measurement systems, methods and metrics are designed to meet user needs, and once introduced require minimal changes
How RCV ensures transitional changes are effectively managed, new services are validated and tested, and how to evaluate change and improve the decision-making processes
How SOA practices help organisations and individuals understand how the five stages of the ITIL® lifecycle (service strategy, service design, service transition, service operation and continual service improvement) can offer value to projects and organisations.
ITIL® is a registered trademark of AXELOS Limited, used under permission of AXELOS Limited. The Swirl™ logo is a trademark of AXELOS Limited, used under permission of AXELOS Limited. All rights reserved.