Overview
What is the KEEP, the Key Elements of Effective Practice online course?
This course will emphasise why, when working with children, you have to provide a high standard of care and education. This course will help you to realise that commitment and dedication are essential if you wish to provide effective childcare for every child.
Course accreditation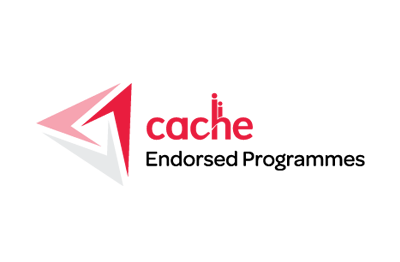 CACHE
CACHE are the leading specialist awarding organisation for the care and education sectors. Experts develop their courses to provide high quality qualifications, helping millions of people to get the skills and knowledge they need in such a vital industry.
Course type
Online Course
Processor
1 gigahertz (GHz)
Operating Systems
Windows 7,Windows 8,iOS
Browsers
Internet Explorer 8 or above,Google Chrome,Safari 8,Mozilla Firefox
Compatibility
Windows, Mac, iPhone, iPad, Android
Who is it for
Is the KEEP, The Key Elements of Effective Practice online course right for me?
You may already be in a position as an Early Year's Practitioner and you will want to aspire to be the best at what you do. Understanding concepts such as KEEP are key if this is your goal, it will help you progress forward in your career and reach your full potential.
Careers
How will KEEP, The Key Elements of Effective Practice qualification progress my career? ­
­There are many benefits to having a KEEP qualification understanding, such as:
Enhance your employment opportunities.
Show you are up-to-date with the requirements of your job.
Contribute to your CV.
Lead to further education.
Demonstrate your commitment and value within your organisation.
Prepare you for promotion.
Why study with us
Why study KEEP, The Key Elements of Effective Practice Online Course with e-Careers?
All course materials are available online, and can be accessed whenever you wish to study.
Resources are accessible any time of day, any day of the year. No need to set unachievable deadlines that you can't commit to – just study when it suits you.
Plenty of varied learning resources available to suit any individual learning style, including videos and presentations for more visual learners.
Quizzes and downloadable activity sheets allow students to monitor their progress and expand their knowledge.
Extended reading and independent study is also available, to help broaden your expertise, including articles, recommended reading and clickable web links.
Finish the unit with a 10-question end of module multiple choice assessment, to help you to see how much you have learned throughout the syllabus and to provide you with a result which you can carry forward with you as you progress through your career.
Feel confident that you're performing to the best of your ability as a childcare practitioner.
Enhance your knowledge and be prepared to continually develop your expertise so that you can always provide the best care for every child you look after. This KEEP course, that is aimed at Academic Level 3, is a great place to start!
Course Details
What are the KEEP, The Key Elements of Effective Practice online course modules?
6 Concepts in the KEEP Guidelines
Importance of training
Studies that have looked into EYFS
KEEP publication from Dfes
What does the KEEP, the Key Elements of Effective Practice, online course cover?
This course is primarily aimed at Early Years Practitioners, and those training to be, within a variety of childcare settings.
Explore more about why the KEEP document was published, including the research that it's based on.
Learn about the six concepts that make up the KEEP guidelines, how they are interlinked and how important they are in relation to the EYFS framework.
Understand the necessity for reflecting on your practice, so that you can identify any areas which need to be focussed upon.
Appreciate the importance of training and ensuring that all staff members know that enhancing their knowledge, skills and understanding is essential – not just for the practice, but for their own learning journey.
Gain insight into some of the other studies that have looked into EYFS provision, including EPPE, REPEY and SPEEL.
Take a look at the KEEP publication from the DfES, published in 2005. This is accessible online via the courseware.
Learn how a practice can be improved, and how health and education services can work in unison to create a better outcome for the children in their care.
This course is CACHE endorsed through Laser Learning, an official e-Careers partner.
CACHE Endorsed certificate(s) included.