Overview
What is the LEADr Certificate in Commerciality course?
The need to improve business acumen is global, for corporates, educational institutions and consumers. The development of business and entrepreneurial skills is a cultural, social and political phenomenon, which is the reason why this course has been developed to propel anyone who is a budding business person.
For the LEADr Certificate in Commerciality, you will have access to the main tools required to be successful in the business world within a learning programme that will teach you the fundamentals of business and entrepreneurship.
This programme's unique methodology will train you in the essentials of competitive and commercial strategy. These elements are linked with financial, organisation and people assessments, and then applied to "go/no go" decisions using your own (virtual!) money.
Course accreditation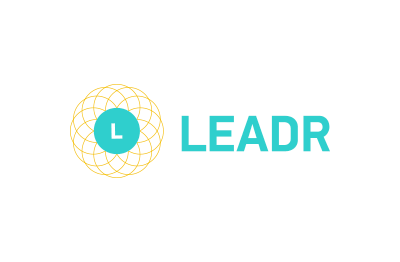 LEADr
LEADr is the gold standard in digital business education. They look to provide leaders of the future with the platform they need to build they key skills that are crucial in the business world. LEADr provide a foundation for driven individuals to gain the skills and experience needed to succeed, setting the standards in business and commerciality education.
Course type
Online Course
Associated Certification
LEADr Certificate in Commerciality
Processor
1.8 gigahertz (GHz)
Min. Screen Resolution
1024 x 768
Operating Systems
Windows 7,Windows 8,Windows 10
Browsers
Internet Explorer 9 or above,Google Chrome,Safari 8,Mozilla Firefox
Compatibility
Windows, Mac
Flash Player
Latest version
Who is it for
Is the LEADr Certificate in Commerciality online course right for me?
This course can be configured to be an ideal way to fast track the business and commercial capabilities of people who have minimal business experience as well as being an advanced tool for aspiring or actual entrepreneurs. This course is also ideal for anyone looking to underpin their skills and experience enabling them to work their way up in a commercial environment.
Careers
How can I advance my career with a LEADr Certificate in Commerciality?
This course will enable you to develop your business skills and acumen, boosting your chances of succeeding within the commercial sector.
Why study with us
Why study LEADr Certificate in Commerciality online course with e-Careers?
Online Leaderboards show the performance based on your Return on Investment against the model answer and an overall combination.
A comprehensive feedback report shows your current level of business acumen, and a description of how you can improve your skills further moving forwards, benchmarked against industry standards.
CPD Certification upon completion.
24-hour access to the course content for 12 months.
24-hour, Monday to Friday support.
Course Details
What are the LEADr Certificate in Commerciality online course modules?
Introduction
Markets and Marketing
Competitors and Strategy
Risk and Finance
Exam and Personal Skills Profile
What does the LEADr Certificate in Commerciality online course cover?
This online LEADr course uses the 54:70 Success Matrix™ - a concept designed to help you find the perfect balance between skills and experience. This will give you the ability to make business success a consistent, tangible result.
This training course delivers skills and experience using Experiential Learning and Experiential Profiling. This allows you to practice and develop the key skills needed for business:
Develop an understanding of the 54:70 Success Matrix™ and the 9 Key Personal skills required for business success:
o Self-awareness
o Problem solving
o Enterprising
o Team player
o Business Astuteness
o Decision Judgement
o Communication
o Technology appreciation
o Self-management
You will also develop skills in line with the 10 Factors for Business Success
o Market Size
o Market Growth
o Market Profitability
o E.g. Design
o E.g. Price
o E.g. Sales
o E.g. Marketing
o Company Financials
o Entrepreneurs Characteristics
o Deal Dynamics
Learn the importance of business acumen and how it can be quantified and developed to be successful.
Understand what makes a business and a business person successful. Understand the link between commerciality and successful corporate leaders and decision makers.
Discover how to analyse a business and make good decisions using a powerful methodology.
Reflect on your key strengths and areas that can be improved, and plan your future development.
Become proficient in applying the methodology in the workplace in order to identify opportunities and assess businesses (internal and external).
This course is CPD Certified. The CPD Certification provides proof of your efforts to upskill and develop your abilities with invaluable expertise.