Overview
What is the Managing Behaviour Diploma course?
The Managing Behaviour Diploma course allows you to establish rules and respect in a household, not just in this setting but also within an educational setting. Managing behaviour and discipline, promoting positivity are essentials skills for any Childcare Practitioner.
Course accreditation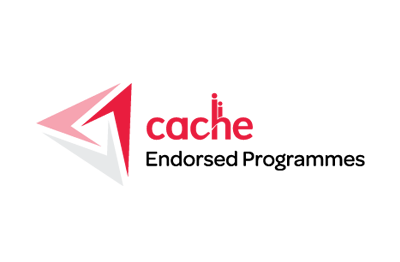 CACHE
CACHE are the leading specialist awarding organisation for the care and education sectors. Experts develop their courses to provide high quality qualifications, helping millions of people to get the skills and knowledge they need in such a vital industry.
Course type
Online Course
Processor
1 gigahertz (GHz)
Operating Systems
Windows 7,Windows 8,iOS
Browsers
Internet Explorer 8 or above,Google Chrome,Safari 8,Mozilla Firefox
Compatibility
Windows, Mac, iPhone, iPad, Android
Who is it for
Is Managing Behaviour Diploma online course right for me?
The Managing Behaviour Diploma will help you to build a solid base of knowledge so that you can continue your career development.
The course allows you to work through the study material and we always recommending enrolling on other childcare courses, such as inclusion and observing children.
Careers
What job could I get with a Managing Behaviour Diploma qualification? ­­
The Managing Behaviour Diploma course will allow you to improve on your own personal skills when it comes managing behaviour among children. This could be for your own personal use or perhaps working in a childcare environment.
Why study with us
Why study Managing Behaviour Diploma Online Course with e-Careers?
Selection of in-depth tutorials available to help you to absorb the course materials. Both written documentation and videos are on hand to use, depending on your learning style.
No need for a work placement for completion of the course. Study in your own time, in the comfort of your own home.
Resources are available online, around the clock, any day of the week. Study when it is convenient to do so; plan your study time around your other commitments for a stress-free learning journey.
Additional activities and extra reading also available to help students expand their knowledge and reflect on their learning.
Multiple choice assessment available at the end of the syllabus to boost confidence and assure you of your new-found knowledge.
Add to your skillset as a current childcare or educational Practitioner, or boost your CV to help with obtaining your first position.
Contribute towards a child's positive behaviour and the long term effects that it will have on their future relationships. A rewarding prospect.
Manage your learning journey and develop the skills required to manage a child's behaviour by working through courses such as this one. Sign up today and get started!
Course Details
What are the Managing Behaviour online course modules?
Behaviour Policy
Acknowledgement of the importance of parents
Identify ways to help children interact
Explore positive relationships
Various definitions of good behaviour
Strategies that can be implemented to improve good behaviour
What does the Managing Behaviour online course cover?
Everyone who works within a childcare environment would benefit from enrolling on this course in managing behaviour. It would be particularly advantageous to individuals in roles within child-minding, nannying, nursery and school settings, as well as those who have a hands-on job role and deal with problem behaviour every day.
Learn about the positive behaviour policy and why every childcare environment should have it, including the importance of encouraging positive behaviour rather than simply focussing on the negatives.
Acknowledge the importance of parents, and their role in helping children to behave well and display emotional stability.
Identify ways in which you can help children to interact appropriately with others.
Help a child to develop their understanding of meeting others' needs as well as their own.
Explore the Positive Relationships theme of the EYFS statutory framework and understand the theme's main principles.
Understand the various definitions of good behaviour and appreciate how broad this definition can be, depending on factors like the age of the child, their cultural situation and tolerance levels of staff.
Identify some of the strategies that can be implemented to encourage an improvement in behaviour, and explore the benefits of working with the appropriate outside agencies to help with these strategies.
This course is CACHE endorsed through Laser Learning, an official e-Careers partner.
CACHE Endorsed certificate(s) included.