Overview
What is the Managing People course?
Grab your managerial role with both hands and aspire to do great things by honing your skills and embracing your professional development. Become a manager that you, and your staff, will be proud of! We all know that there are good and bad managers – we've all likely worked with a selection from both camps – but are you up to the task of managing people effectively?
Upon completion of this course, you will be able to identify the major responsibilities of a manager and what that person's role is, within any work environment. Helping team members to learn from their experiences is crucial, and you will understand the importance of professional development and the manager's responsibility to ensure that it is an ongoing process for all staff.
Course accreditation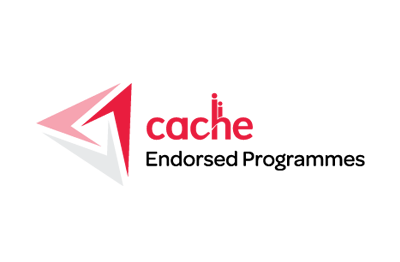 CACHE
CACHE are the leading specialist awarding organisation for the care and education sectors. Experts develop their courses to provide high quality qualifications, helping millions of people to get the skills and knowledge they need in such a vital industry.
Course type
Online Course
Processor
1 gigahertz (GHz)
Operating Systems
Windows 7,Windows 8,iOS
Browsers
Internet Explorer 8 or above,Google Chrome,Safari 8,Mozilla Firefox
Compatibility
Windows, Mac, iPhone, iPad, Android
Who is it for
Is the Cache Endorsed - Managing People online course right for me?
This course is suited to individuals who are already in a managerial or supervisory position within a childcare setting, although those aspiring to these roles will also benefit.
The course helps to hone the managerial skills you already possess, by providing you with further insight into the various management styles and roles, and the responsibilities that managers face.
Careers
How will I advance my career with a Managing People online qualification? ­
By signing up to this course, you can refine your management skills to ensure that your work environment benefits from positive outcomes every day, while also helping staff members to develop themselves professionally and remain happy and satisfied in their job roles.
Why study with us
Why study the Managing People online course with e-Careers?
Take a quiz to identify what you know about the various leadership styles.
Read and complete a variety of tasks to enhance your knowledge, without worrying about them counting towards your final mark.
Take the easy to navigate multiple choice test to complete your lesson in managing people.
Work through the study pack when it is convenient for you to do so. Studying can be done in the comfort of your own home, or on the move, with compatibility across multiple platforms.
Course resources are available around the clock, every day of the year. You can easily study alongside work or other commitments.
Technical support is also on hand should you need help using the courseware at any stage.
Gain some essential knowledge and skills to help you progress towards a job role that you desire.
Improve your skillset to ensure that you're able to be the manager that your staff and setting deserve.
Are you feeling inspired to better the way you manage people? Sign up to this course today and you'll develop an improved managerial approach that will benefit your setting and your personal career prospects.
Course Details
What does the Cache Endorsed - Managing People online course cover?
During this online management course, you will:
Learn the importance of patience, sensitivity and relevant skills and training if you want to be successful in a job role that requires managing people.
Get to grips with some of the responsibilities and requirements of a manager, and the need for successful balancing of the three main roles – achieving tasks, building teams and developing individuals.
Gain insight into the Kolb's Learning Cycle, and further your knowledge by familiarising yourself with the work of Honey and Mumford, who all deduce that individuals have their own learning preferences which need to be addressed.
Deliver feedback in an assertive way, and learn to accept feedback gracefully. Understand the difference between this and non-assertive and aggressive feedback delivery.
Learn how coaching can help individuals to gain more skills and expertise to further their career progression.
Delve into interesting subject areas, including managing change, monitoring performance, reviews and appraisals.
Understand the need for different leadership styles, and know when to use them.
This course is CACHE endorsed through Laser Learning, an official e-Careers partner.
CACHE Endorsed certificate(s) included.