Overview
What is the Managing Safeguarding course?
For most children, safeguarding isn't an issue. For some unfortunately it's not quite so simple, and this is where this course comes in to play. Upon completion of this training, you will understand more about the rights of a child and how these rights are addressed by the various safeguarding regulations that are enforced in today's society.
It's an emotionally challenging subject to work through, but it's one that is necessary if you want to provide the most effective childcare that you can. As an Early Year Practitioner, Team Leader, Supervisor or Manager, safeguarding is one of the most essential topic areas to learn about, and signing up to this course (along with the Introduction to Safeguarding lesson) is a good place to start.
Course accreditation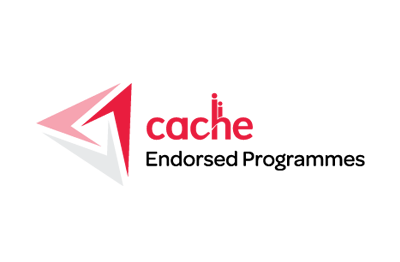 CACHE
CACHE are the leading specialist awarding organisation for the care and education sectors. Experts develop their courses to provide high quality qualifications, helping millions of people to get the skills and knowledge they need in such a vital industry.
Course type
Online Course
Processor
1 gigahertz (GHz)
Operating Systems
Windows 7,Windows 8,iOS
Browsers
Internet Explorer 8 or above,Google Chrome,Safari 8,Mozilla Firefox
Compatibility
Windows, Mac, iPhone, iPad, Android
Who is it for
Is the Managing Safeguarding online course right for me?
Completion of this course is recommended for all learners who are currently working in a management or supervisory role in an early years setting. It would also be appropriate for Practitioners who work in a variety of childcare, play work and social care environments.
Careers
How will I advance my career with a Managing Safeguarding online qualification? ­
Make positive changes in your work environment, to support the safeguarding regulations and to help ensure the safety, security and welfare or all the children in your care.
Why study with us
Why study the Managing Safeguarding online course with e-Careers?
All course material is delivered via online courseware, which can be accessed at any time of the day. Study when it is most convenient for you to do so.
Technical support is available, should you need help with using the courseware at any point.
Use the online quiz to monitor your progress and see how much you have learned.
Download the managing safeguarding activity sheet, and work through the suggested tasks, to extend your knowledge even further. Completion of these tasks does not count towards your final assessment.
Use independent study recommendations to refresh your knowledge of the signs and symptoms of abuse, information sharing, difficulties of multi-agency work and read about some of safeguarding failures that have made the news in the last few years.
Pass the final multiple-choice assessment with flying colours, to complete the short course.
Sign up to this course today, and you will soon understand the need for communication and evaluation of safeguarding policies and practices, to ensure every child in your care is properly looked after and, above all, kept safe.
Course Details
What does the Managing Safeguarding online course cover?
During this online safeguarding course, you will:
Learn the details of the United Nations Convention on the Rights of the Child, which considers how modern society believes a child ought to be treated and the various rights that safeguarding addresses.
Explore the list of rights that safeguarding encompasses, from the right to parental care and family life to the right of protection, love and affection.
Learn how these rights are equally appropriate for other vulnerable groups, including young people, and adults in residential care.
Understand some of the ways in which we can protect babies and toddlers.
Get to grips with intervention procedures and the need for good relationships with parents, as well as how the proper education and guidance of parents can help to reduce the likelihood of abuse.
Explore the practice guidance available for safeguarding disabled children.
Understand the need for communication between numerous agencies, and learn how to build and promote relationships between them.
Support safeguarding through the promotion, reflection, communication and evaluation process.
This course is CACHE endorsed through Laser Learning, an official e-Careers partner.
CACHE Endorsed certificate(s) included.