Overview
What is the Microsoft PowerPoint 2016 course?
Three courses with one goal – to help you learn the art of presentation making on PowerPoint 2016. PowerPoint is one of the most popular presentation software options out there, and one you will soon master as you take an independent learning journey through basic, right up to advanced, PowerPoint skills.
A variety of learning methods, all guided by experienced tutors, will ensure you get the most out of the course package and with 57 lessons (around 30 hours of study), you'll have plenty of opportunity to practice what you've learned. Choose this set of great value courses and learn all you need to know about PowerPoint 2016.
Course accreditation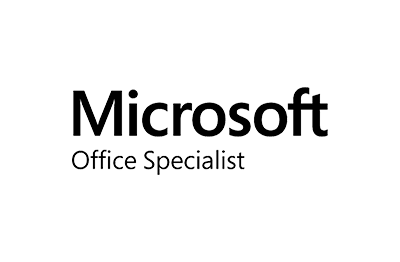 Microsoft
You're likely to find Microsoft Office or one of its applications in any business environment today. With 1.2 billion Office users, it has become the premier administration programme for business and personal use.
Who is it for
Is the Microsoft PowerPoint 2016 online course right for me?
This set of courses is great for anyone who is looking for a fast track way to learn PowerPoint skills or refresh their knowledge. You will benefit from setting their own study schedule, fitting learning easily around a busy lifestyle, and a mobile 'study anywhere' ethos. Quickly get to grips with the software, whether you'll use the skill in your current or future career, your own business or for personal projects.
Careers
How will the Microsoft PowerPoint 2016 qualification benefit my career?
This course package will stand out on your CV when you go for relevant roles that involve presentations/pitches and marketing material.
Why study with us
Why study Microsoft PowerPoint 2016 with e-Careers?
You'll make use of a variety of different teaching methods during your lessons, including quizzes and exercises.
There's a pre-assessment and final test so you can track your progress from start to finish.
You will learn through corrected tasks, so you can all identify and learn from mistakes.
Support is available to help you complete your course tasks via three levels of automatic assistance.
Pick-up where you left off with progress tracking which is stored on the system.
There's a search function that will enable you to tailor your own learning and study programme.
Refresh and add to your skills, and make use of them in your own business or spare time projects.
Make use of exam preparation content, including videos on the types of exam questions Microsoft use.
A good purchase for employers looking to validate an employee's skills.
Course Details
What are the Microsoft PowerPoint 2016 online course modules?
Make your way through the lessons that make up the three interactive courses to gain an advanced understanding of MS PowerPoint.
MS PowerPoint 2016 Introduction
Become familiar with the user dashboard in PowerPoint 2016.
Learn about the various elements that make up a presentation.
Familiarise yourself with basic text entry.
Try out adding graphic elements, such as clip art and symbols, into a presentation slide.
Experiment with inserted objects, and learn how to edit and move them around and between slides.
Learn how to select suitable layouts for new slides, and restore original choices.
Try applying WordArt formatting to text elements on your slides.
MS PowerPoint Intermediate
Learn how to organise slides, including how to section them.
Try inserting advanced objects into a presentation, such as charts, video, and SmartArt Graphics.
Learn how to further edit your slides after adding additional objects.
Further analyse presentation themes, and learn how to customise your chosen theme.
Adding a footer to all your slides.
Create a slide master, and learn about the information it stores about your presentation.
Compare and contrast two different presentations and the work within them.
MS PowerPoint Advanced
Learn how make the finishing touches to your presentation before you play it to an audience.
Try out animating different objects on the slides.
Get to grips with setting the transitions between slides.
Learn to adjust the different animation settings, and the overall slide show timing.
Begin adding speaker notes to your presentation and setting slide show properties.
Try out the new presenter view and the options available to deliver the presentation.
Create custom templates using software tools.
Learn how to print out presentations and save them in different formats.
What does the Microsoft PowerPoint course cover?
As a comprehensive three-course package, you can expect to become proficient in creating a new presentation. You'll examine themes and templates, practise using various tools on the slides you've created, and learn how to ensure a consistent design throughout your presentation. You'll also learn about the layout of slides and the elements within them, how to import slides to another presentation, and how to format graphics, before completing your work to a professional standard.