Overview
What is the Observing Children Course?
A textbook may give you some guidance, advice and theory, but observations and assessments are at the heart of understanding children and how they are developing. This is the focus of this flexible online course. This course is endorsed by CACHE, so you will have peace of mind that you are investing in content recognised by one of the most well-known awarding bodies in the education sector. With observing children a key requirement in many childcare roles, ranging from nursery staff to teaching in schools, you'll find the course content and additional resources valuable as you work towards your childcare career goals.
Course accreditation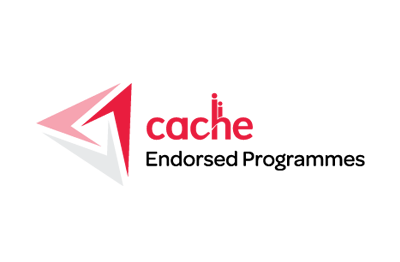 CACHE
CACHE are the leading specialist awarding organisation for the care and education sectors. Experts develop their courses to provide high quality qualifications, helping millions of people to get the skills and knowledge they need in such a vital industry.
Course type
Online Course
Processor
1 gigahertz (GHz)
Operating Systems
Windows 7,Windows 8,iOS
Browsers
Internet Explorer 8 or above,Google Chrome,Safari 8,Mozilla Firefox
Compatibility
Windows, Mac, iPhone, iPad, Android
Who is it for
Is the Observing Children online course right for me?
This course is well suited to anyone looking to get a job in a childcare setting, as the content has value for Childminders, EYFS Workers, and School Teachers alike. It can also be used as additional training to reinforce a key childcare concept, if you are already working as a practitioner in this area. CACHE certification is included.
Careers
What job could I get with the Observing Children certification?
Complete this course and take your knowledge forward into a career as an early years practitioner, in a nursery, school or other foundation stage setting.
Why study with us
Why study the Observing Children course with e-Careers?
Study this course as a standalone unit, or continue on to further study in different aspects of Early Years childcare.
CACHE certification is included.
Stay engaged throughout with easy access to a range of learning materials from tutorial videos to factsheets.
Complete this course with a grounding in all the key concepts involved in observing children, and use the knowledge gained to boost your confidence as a Childcare Practitioner.
Gain even more value from your investment, with access to additional reading and downloadable quizzes to test your knowledge.
Learn online at a time and pace to suit you.
Access technical support when you need it.
Course access for one year.
Course Details
What are the Observing Children course modules?
This course looks at the following topics:
Learn about the two key types of observation assessment.
Factors to consider during observations.
Obtaining parental consent for observations.
Early Years Foundation Stage Principles in Practice Cards (2008).
EYFS statutory framework (section 1).
Development matters in EYFS.
Effective observation and evaluation.
Development strategies and activities.
Resolving issues and effective planning.
Confidentiality rules.
What does the CACHE Endorsed Observing Children course cover?
Early Years Foundation Stage guidelines and development stages from birth to five years.
Become familiar with continuous observations and summative (occasional) observation assessments, and why they are carried out.
A look at what you should take into account when making observations, and making sure you have realistic expectations.
Learn about the importance of parental consent before you make and/or record observations.
Find out more about EYFS framework and the relevant learning and development guidelines, along with the 'Principles in Practice' cards from 2008.
Gain an understanding of what makes an effective observation, and how to evaluate and decide on your pupils next milestones.
Learn more about planning and how it can help resolve issues, and be used to plan child development activities and strategies.
Get to grips with the rules that need to be followed to ensure confidentiality.
This course is CACHE endorsed through Laser Learning, an official e-Careers partner.
CACHE Endorsed certificate(s) included.