Overview
What is the RESILIA™ Foundation course?
RESILIA™ is a cyber resilience best practice framework designed to support those working in IT or with IT systems. This online training series covers the RESILIA™ Foundation, leaving you with an entry level understanding of cyber resilience, risk management and managing cyber resilience.
Course accreditation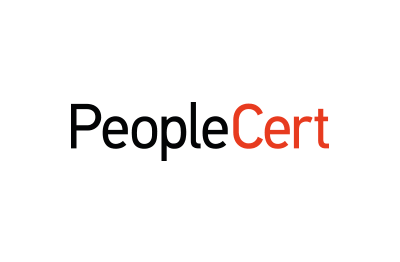 PeopleCert
PeopleCert are global leaders in qualifying professionals in multiple industries. They assess and certify professional skills in partnership with organisations and government bodies including Capita and the UK government.
Course type
Online Course
Processor
2 gigahertz (GHz)
Free Disk Space
1 GB Free Space Required
Operating Systems
Windows Vista,Windows 7,Windows 8,Mac OS,iOS
Browsers
Internet Explorer 11,Google Chrome,Safari 8,Mozilla Firefox
Compatibility
Windows, Linux, Mac, iPad, Android
Who is it for
Is the RESILIA™ Foundation online course right for me?
In addition to IT professionals working directly with IT systems, RESILIA™ is an excellent skills addition for those working in other business areas including HR, finance, procurement, operations and marketing, leading to cyber resilience best practice.
Careers
How will I advance my career with an RESILIA™ Foundation online course?
Developing a cyber resilient skillset can help you become an asset to your current employer or help your CV stand out when applying for new roles.
Why study with us
Why study RESILIA™ Foundation online course with e-Careers?
This study will be a mixture of computer-based training using eLearning.
Work through the video courses at your own pace and convenience.
Consolidate learning with tools including quizzes, workbooks and a final mock training exam.
Add to your IT skillset with improved awareness of cyber resilience.
Develop a resilient IT skillset with the RESILIA™ Foundation.
Technical assistance available if required.
Course Details
What are the RESILIA™ Foundation online course modules?
This training series consists of 10 modules for 18 hours of study and qualification. This bite-sized learning programme is easy to fit around existing work and home commitments, making professional development easy and convenient. The online nature of this training series also means you can study when and where suits you the best.
The modules cover:
The purpose, benefits and key terms of cyber resilience.
Risk management.
Management systems.
Cyber resilience strategy, design, transition, operation, and improvement, and their interactions with ITSM activities.
The purpose and benefits of segregation of duties and dual controls.
RESILIA™ Foundation exams
Once you've completed the course, you can consolidate your learning with a final training exam, which will earn you a certificate of completion.
What does RESILIA™ Foundation online course cover?
Follow this training series to improve your knowledge of Foundation level RESILIA™.
Enjoy an introduction to RESILIA™ Foundation, including a course organisation training video, series syllabus, course review quiz and course workbook.
Follow with an introduction to cyber resilience.
Look at risk management in course three.
Continue to learn about managing cyber resilience.
Finish with a RESILIA™ Foundation summary.
Tasks and exercises to consolidate the learning.
The RESILIA™ courses on this page are offered by Simetral ATO/Afilliate of AXELOS Limited. RESILIA™ is a registered trademark of AXELOS Limited. All rights reserved.