Overview
What is the RESILIA™ Practitioner course?
RESILIA™ is a cyber resilience best practice framework designed to support those working in IT or with IT systems in a variety of business areas, including; HR, finance, procurement, operations and marketing. This online training series covers the RESILIA™ Practitioner Awareness Components, a more advanced level of learning, covering concepts of thinking differently about cyber resilience, risk management and the CSI approach to becoming cyber resilient.
Course accreditation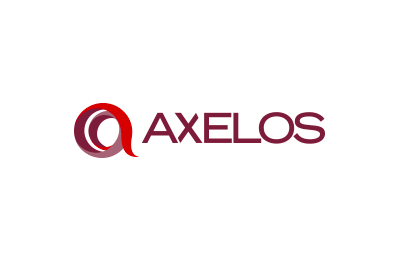 AXELOS - Global Best Practice Solutions
AXELOS is a joint-venture between the UK Government and business giants Capita. AXELOS was created to manage and develop Global Best Practices, being responsible for the management and promotion of globally recognised methodologies including ITIL®, PRINCE2® and MSP®.
Course type
Online Course
Processor
2 gigahertz (GHz)
Free Disk Space
1 GB Free Space Required
Operating Systems
Windows Vista,Windows 7,Windows 8,Mac OS,iOS
Browsers
Internet Explorer 11,Google Chrome,Safari 8,Mozilla Firefox
Compatibility
Windows, Linux, Mac, iPad, Android
Who is it for
Is the RESILIA™ Practitioner online course right for me?
This course is aimed at IT professionals who are responsible for IT, security functions or risk and compliance operations. Once completed, you will gain the knowledge to balance risk, cost benefits and flexibility in your organisation.
Careers
How will I advance my career with RESILIA™ Practitioner online course?
Your new understanding of cyber resilience best practice will benefit your company and your employer, boosting your chances of promotion. When applying for new roles, you will stand out to potential employers as a cyber resilience-aware employee.
Why study with us
Why study the RESILIA™ Practitioner online course with e-Careers?
Earn up to six continuing education units (CEUs) for full course completion. This information will be recorded on the certificate of completion.
Work through the video courses when and where is most convenient to you.
Utilise learning tools including quizzes, workbooks and a final training exam.
Technical assistance available if required.
Tutor support available
Take your understanding of cyber resilience to the next level with the RESILIA™ Practitioner Awareness Components (itSM761) Online Training Series.
Course Details
What are the RESILIA™ Practitioner online course modules?
The training is made up of five modules which cover:
An introduction to RESILIA Practitioner
Risk management
Managing controls relevant to cyber resilience strategy, design, transition, operation and improvement, and aligning these with IT service management
Evaluation of the need for segregation of duties and dual controls
RESILIA™ Practitioner Exams
You'll consolidate Practitioner-level learning with a final training exam, earning you a certificate of completion to prove your new skills and knowledge to employers.
What does RESILIA™ Practitioner online course cover?
Follow this training series through five video courses to progress your knowledge of RESILIA™ to practitioner level.
Look at an introduction to RESILIA™ Practitioner including the course organisation video and tools including the series syllabus, course review quiz and course workbook.
Learn how to think differently when it comes to cyber resilience.
Understand what it means to become proficient at risk management in an IT context.
Learn from the best - study the CSI approach to becoming cyber resilient.
Finish with a RESILIA™ Practitioner summary.
Consolidate learning and earn your certificate of completion with the final training exam.
The RESILIA™ courses on this page are offered by Simetral ATO/Afilliate of AXELOS Limited. RESILIA™ is a registered trademark of AXELOS Limited. All rights reserved.