Overview
What is the Software Project Director Certification?
The Software Project Director Certification is the ideal course package for you if you're looking to specifically lead software development projects. As software and IT continues to be a crucial element of most organisations, irrespective of size or industry, the need for an effective software project team is of paramount importance.
This package contains three globally respected qualifications. You will be able to manage projects with PRINCE2® & Agile training, meaning your approach will have greater variety depending on the project scope. They are complemented by the MSP® training course which will help you to manage multiple projects at one time to achieve business transformation.
Course accreditation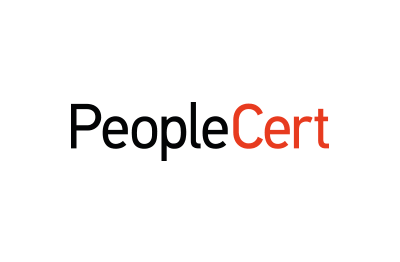 PeopleCert
PeopleCert are global leaders in qualifying professionals in multiple industries. They assess and certify professional skills in partnership with organisations and government bodies including Capita and the UK government.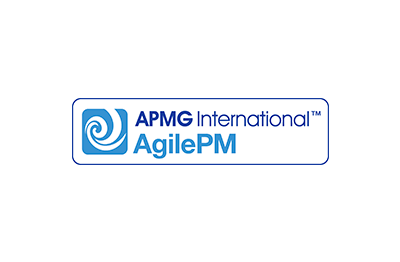 APMG International
APMG-International provide accreditation in project management and I.T based on international standards. An award-winning Examination Institute, their certifications have qualified professionals worldwide in Best Management Practice.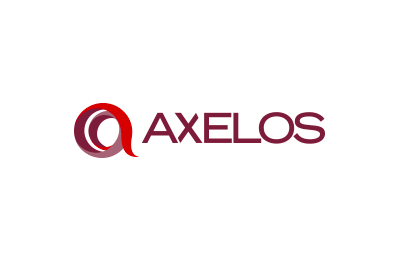 AXELOS - Global Best Practice Solutions
AXELOS is a joint-venture between the UK Government and business giants Capita. AXELOS was created to manage and develop Global Best Practices, being responsible for the management and promotion of globally recognised methodologies including ITIL®, PRINCE2® and MSP®.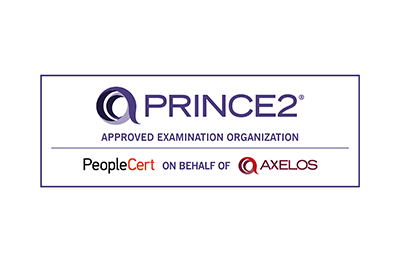 PRINCE2® (PRojects IN Controlled Environments)
PRINCE2® is the world's most widely adopted project management methodology. It is utilised in both public and private sectors to implement projects in many industries, including healthcare, construction and I.T. It is a scalable methodology that is suitable for any project of any size.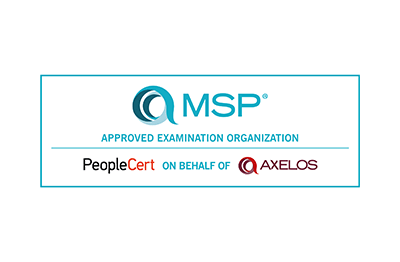 MSP® (Managing Successful Programmes)
MSP® is seen as global best practice in the managing of programmes and business transformation execution. MSP® allows large and complex change to be broken down into manageable projects to deliver expectations on time and within budget.
Package includes
Course Details
What is software project management?
The courses in this package contain the following modules:
Agile Project Management Foundation & Practitioner
Introduction to Agile
Agile Project Management - The Basics
Roles and Responsibilities
Preparing for Agile Project Management
Pre-Project and Foundation Phases and Products
Evolutionary Development Deployment and Post-Project Phases
Techniques and Practices
Agile Control
Agile Planning
Exam Preparation.
Managing Successful Programmes
MSP® Introduction and Overview
MSP® Framework and Concepts
Vision
Blueprint Design and Delivery
Defining a Programme
Planning and Control
Benefits Realisation Management
Organisation and the Programme Office
The Business Case
Leadership and Stakeholder Engagement
Managing the Tranches
Delivering the Capability and Realising the Benefits
Quality Management
Risk Management and Issue Resolution
Closing a Programme
Practical Work.
PRINCE2® Foundation & Practitioner
Getting Started Module
Introduction to PRINCE2® Module
Processes SU and IP
Processes CS and MP
Processes DP SB and CP
Organization Theme
Business Case Theme
Risk Theme
Plans Theme
Quality Theme
Change Theme
Progress Theme
Exam Preparation.
Software Project Manager exams
This package contains the following exams:
Agile Foundation
PRINCE2® Foundation
MSP® Foundation
Agile Practitioner
PRINCE2® Practitioner
MSP® Practitioner
What does the Software Project Director Certification cover?
Software project management is a discipline of project management that specifically focuses on software development. Software projects are planned, implemented, monitored and controlled throughout the software development process which will emphasise the product aspect, rather than the technical aspect.
Software usually addresses business needs and many software development processes can be run in a similar way to general project management processes, however the evolution of the Agile Project Management methodology has made managing software projects easier.
Work through both PRINCE2® Foundation & Practitioner, including the start-up and initiation of a project, right through to the directing and closing of one.
Gain insight into some of the pivotal themes encased by PRINCE2®, including organisation, risk management, quality control and configuration management strategy.
Learn how to manage successful programmes with the Foundation & Practitioner level MSP® syllabus, including the core concepts that make up the framework, how to build a blueprint from the vision statement, the use of tranches and the importance of quality and risk management when trying to reach objectives as planned.
Understand the Agile project management framework, its concepts and how they are applied in business, from how to plan and run a facilitated workshop to how to create timeboxed plans to ensure projects stay on track. Cover all areas, including the importance of negotiation and collaboration with stakeholders, and how to recruit the most suitable project teams.
PRINCE2® is a registered trade mark of AXELOS Limited, used under permission of AXELOS Limited. The Swirl logo™ is a trade mark of AXELOS Limited, used under permission of AXELOS Limited. All rights reserved.
The MSP courses on this page are offered by Simetral ATO/Affiliate of AXELOS Limited. MSP is a registered trademark of AXELOS Limited. All rights reserved.