Overview
What is the Cyber Security Expert Package course?
We have put this package together to give you a real head start in your IT career, whether you want to get into cyber security after studying CEH, or if you want to become an all-round IT specialist.
Once you master an ethical hacking methodology that is used in penetration testing and ethical hacking situations, RESILIA is based on the ITIL service management framework and will give you an understanding of cyber resilience, risk management and managing cyber resilience.
Course accreditation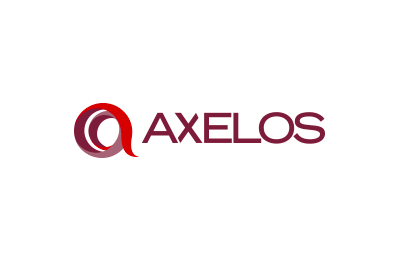 AXELOS - Global Best Practice Solutions
AXELOS is a joint-venture between the UK Government and business giants Capita. AXELOS was created to manage and develop Global Best Practices, being responsible for the management and promotion of globally recognised methodologies including ITIL®, PRINCE2® and MSP®.
Package includes
Certified Ethical Hacker Training & Exam (CEH) v10
Utilise hacker skills to build network defences with the Certified Ethical Hacker (CEH) v10 course at e-Careers.
Who is it for
Is the Cyber Security Expert Package online course right for me?
The Certified Ethical Hacker training course will benefit Security Officers, Auditors, security professionals, Site Administrators.
CEH is also the market leading qualification for those who wish to move into a new and emerging field.
Applicants may be screened during application to make sure they work for legitimate and relevant businesses. There is also a student form to sign before you start the course, as an agreement that you will not use anything learned in a malicious way.
This package course is an ideal choice for anyone who wants to develop a set of technical skills that will help them be productive in almost any IT Support or Administration role.
Careers
What job could I get with a Cyber Security Expert Package qualification?
This package will prepare you for any role in IT, from technical support roles to Cyber Security, able to work in a variety of roles, including:
Penetration Tester
Cyber Security Analyst
Ethical Hacker
Security Architect
Information Security Officer
Security Consultant
Senior Security Consultant
IT Technician
IT Systems Manager
Why study with us
Why study Cyber Security Expert Package Online Course with e-Careers?
Learn a cyber resilience framework based on the world's foremost service management methodology.
Master ethical hacking tools and techniques.
Tutor support available.
Practical skills taught through iLabs
Course Details
What are the Cyber Security Expert Package online course Modules?
Certified Ethical Hacker
An Introduction to Ethical Hacking
Foot Printing and Reconnaissance Techniques
Enumeration
System Hacking
Malware Threats
Sniffing
Social Engineering
Denial of Service
Session Hijacking
Hacking Web Servers
Hacking Web Applications
SQL Injection
Hacking Wireless Networks
Hacking Mobile Platforms
How Hackers Avoid Firewalls, IDS and Honeypots
System Security and Cloud Computing
Cryptography
RESILIA Foundation
Enjoy an introduction to RESILIA™ Foundation, including a course organisation training video, series syllabus, course review quiz and course workbook.
Follow with an introduction to cyber resilience.
Look at risk management in course three.
Continue to learn about managing cyber resilience.
Finish with a RESILIA™ Foundation summary.
Tasks and exercises to consolidate the learning.