Overview
What is the CIMA BA4 Online course?
Delve a little further below the surface of accountancy and explore the importance of ethics, corporate governance and business law within the field of business accounting. While studying this course, you will cover the fundamentals that you need to know if you want to progress further to complete the highly regarded CIMA Professional Chartered Management Accounting certification.
The learning outcomes in this subject reflect the professional standards to be demonstrated for the benefit of all stakeholders. The place of ethics and ethical conflict is an essential underpinning for commercial activity. Ethics is more than just knowing the rules around confidentiality, integrity and objectivity; it's about identifying ethical dilemmas, understanding the implications and behaving appropriately. It includes the role of corporate governance, corporate social responsibility and audit, and their increasing impact in the management of organisations.
Wherever business is conducted, the legal and administrative framework underpins commercial activity. With this in mind the areas of contract law, employment law, administration and management of companies are considered throughout the course.
Course accreditation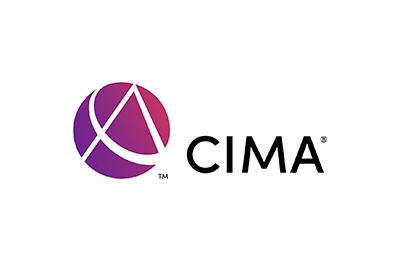 CIMA - Chartered Institute of Management Accountants
CIMA are the largest professional body of Chartered Management Accountants in the world. Their qualifications are the ideal place for any management or financial accounting or business-focused professional to improve their knowledge and skills.
Course type
Online Course
Certification
CIMA Fundamentals of Ethics, Corporate Governance and Business Law
Processor
1 gigahertz (GHz)
Operating Systems
Windows 7,Windows 8
Browsers
Internet Explorer 8 or above,Google Chrome,Safari 8,Mozilla Firefox
Compatibility
Windows, Mac
Flash Player
Latest version
Who is it for
Is this CIMA BA4 Fundamentals course right for me?
This course is one of the entry requirements for the CIMA qualification, along with three other modules. Break the study down into manageable pieces and you'll be well on your way to accounting freedom. The course should take approximately 25 study hours to complete and is available online, upon registration.
Careers
What job could I get with the CIMA BA4 Fundamentals of Ethics, Corporate Governance and Business Law course?
Pursue your dreams of becoming a Professional Chartered Management Accountant with this prerequisite course.
Why study with us
Why study BA4 Fundamentals of Ethics, Corporate Governance and Business Law online Course with e-Careers?
Improve your chance of employment and impress prospective employees with a glowing skillset!
Online CIMA tuition, training manuals and an exam practice kit come as standard upon registration on the course.
Online study means you can complete the various units in your own time, at your convenience. No need to worry about jam-packed timetables, which can be advantageous when you have a job or other commitments to work around.
Printable reference guides and exercises to help you revise and retain as much information as possible.
Whether you're hoping to advance further in your current job role or you're planning on reaching for a better career, buying this course today will set you on your way to achieving your dreams!
Course Details
What are the BA4 Fundamentals of Ethics, Corporate Governance and Business Law online course modules?
Modules in this course include:
Business ethics
Ethics for accountants
Corporate governance
External and internal audit
Corporate social responsibility
Contract law
Employment law
Company law
What does the BA4 Fundamentals of Ethics, Corporate Governance and Business Law online course cover?
The BA4 Fundamentals of Ethics, Corporate Governance and Business Law course looks beyond the numbers to the ethics and legalities involved in the world of business accounting.
Learn how and why ethics are important to society, and why they play a pivotal role within business and the accountancy profession.
Understand the importance of laws, regulations and business standards within a profession and how the upkeep of this framework can help towards the success of a business.
Understand why lifelong learning and professional development is important for personal improvement and satisfaction levels.
Explore the reasons behind code of ethics policies and why industry leaders including CIMA and IFAC adhere to theirs day in, day out.
Get to grips with 'the seven principles of public life' and indoctrinate yourself to stick to them every day.
Learn about the consequences that could be faced by unethical behaviour, and gain insight into the various ethical dilemmas that you may encounter during your professional life and how to resolve them.
Define corporate governance and how it interacts with ethics and law of a business.
Explore the various policies and procedures that can be adopted to ensure 'best practice'.
Discover the legal systems that exist across the globe and compare their policies and operations to what is adopted in England. Learn more about the importance of international regulations.
Get to grips with simple contracts, terms and conditions and warranties and how to handle a breach of contract, as well as learning about the laws relating to frustrations and damages.
Learn the difference between employees and contractors and the various policies and legislations that are in place to ensure their safety, as well as the safety of the business that employs them.
Learn more about a company's administration and finance, including shareholders, their rights and their share capital, the powers of a director, the duties of a company secretary and the various characteristics of different types of business.