Overview
What is the Sage IAB Computerised Accounting for Business Level 1 course?
The Sage IAB Level 1 course will give a thorough syllabus for beginners. So, if you're new to accounting or wish to gain computerised accountancy skills or a globally recognised bookkeeping qualification, it is perfect. You can expect to learn the fundamental elements of accountancy, and grasp the principles which you will use on a day-to-day basis.
Course accreditation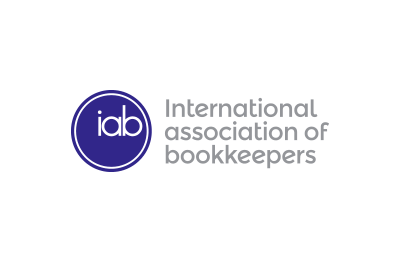 IAB (International Association of Bookkeepers)
The IAB are the only bookkeeping association appointed by UK Parliament and recognised to award Ofqual regulated qualifications. IAB put themselves at the forefront of setting standards in the bookkeeping industry.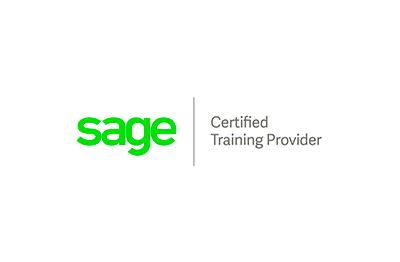 Sage Software Certifications
Sage are the creators of the most popular accountancy programme in the UK. They have over 6.2 million clients worldwide who know the efficiency of their ground-breaking accountancy software which you can become an expert in.
Course type
Online Course
Certification
Sage & IAB Level 1 Dual Certification
Processor
2 gigahertz (GHz)
Free Disk Space
5 GB Free Space Required
Min. Screen Resolution
1024 x 768
Operating Systems
Windows Vista,Windows 7,Windows 8
Browsers
Internet Explorer 10 or above
Who is it for
Is the Sage IAB Level 1 online course right for me?
The Sage IAB Level 1 online course is suitable for you if you are:
A business owner looking to keep track of their company finances as a self-sufficient organisation.
A beginner looking to break into the accounting industry.
An Administration or Office Assistant who undertakes bookkeeping duties and responsibilities.
A current Accountant or Bookkeeper who is looking to get recognition for further development.
Careers
What job could I get with a Sage IAB Level 1 qualification?
With the Sage IAB Level 1 qualification, you can progress into self-employment or employment in a bookkeeping role. Roles may include Junior Bookkeeper, Accounts Clerk, Finance Assistant, Data Entry Clerk, Invoicing Clerk, Sales Ledger Clerk or Accounts Trainee.
Why study with us
Why study the Sage IAB Level 1 course with e-Careers?
Dual certification from Sage and IAB, with the opportunity to register as an IAB Member.
Register as an Associate Member of the IAB upon completion.
Learn to manage your professional and personal accounts and save money on accountancy or bookkeeping fees.
Every industry needs Bookkeepers, go into a career path that is highly in-demand.
Exam fees are included, as are two retakes, just in case you don't succeed on your first try.
Become a competent user of the world-renowned Sage accountancy software.
Course Details
What are the Sage IAB Level 1 online course modules?
Introduction to Computerised Accounting
Financial Services and Payment Methods
Set Up a Computerised Accounting System and Process Data
Sage IAB Level 1 Exams
The exams are included within this package and can be taken online at any time that is convenient to you. The exam will prove your knowledge and ability in carrying out the tasks learned in the course, and once you have passed the exam you will become a globally recognised Bookkeeper to the level that is relevant to your course. The Sage IAB Level 1 course is perfect as a stepping stone to higher qualifications and further development.
The qualification is made up of two Online Knowledge Tests which are a series of independent short answers, multiple choice, gap fill or true/false questions. They are assessed via IABOnline and are open book. These can be taken in class or at home. There is also one Online Assignment which is also assessed via IABOnline, open book, and able to be taken in class or from home. It is made up of short case study questions with several tasks for each case study.
What does the Sage IAB Level 1 online course cover?
The Sage IAB Level 1 covers:
The basics of computerised accounting.
Understand accounting terms.
Source documents.
The basics of the VAT system.
The role of banks and building societies.
How businesses use financial services.
Appropriate methods of payment and understanding their features.
Security measures and procedures for the safe-keeping of cash.
Set up a computerised accounting system.
Processing credit based transactions.
Processing cash sales and sundry income.
Processing receipts from credit customers.
Processing payments to credit suppliers.
Processing payments through the bank current account.
Petty cash transactions.
Reconciling the bank balance.
Generating reports.