Overview
What is the Professional Diploma in Digital Marketing?
The Digital Marketing Diploma online course is the perfect qualification for individuals and businesses looking to learn about the fast-moving and important marketing industry. This digital marketing online course has been crafted to provide an expert-led and cost-effective training solution to equip you with the necessary digital marketing skills and knowledge to succeed in this industry.
Course accreditation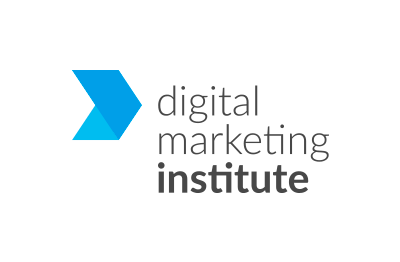 Digital Marketing Institute
DMI have certified the highest number of professionals to a single digital education standard. They work with some of the marketing industries biggest names: Google, Facebook and Twitter, who contribute to the development of DMI's globally recognised marketing and selling qualifications.
Course type
Online Course
Certification
Professional Diploma in Digital Marketing
Processor
1 gigahertz (GHz)
Operating Systems
Windows 7,Windows 8,Mac OS,iOS
Browsers
Internet Explorer 8 or above,Google Chrome,Safari 6 or above,Mozilla Firefox
Compatibility
Windows, Mac, iPhone, iPad, Android
Who is it for
Is the Professional Diploma in Digital Marketing online course right for me?
The digital marketing online training course is perfectly suited to individuals with no previous marketing experience. The course has been specifically designed with beginners in mind, but also benefitting the likes of traditional marketing professionals and business owners alike to get to grips with the new and emerging trends in digital marketing. This practical, easy-to-engage with online digital marketing diploma will teach you all you need to know about key digital specialisms including; mobile and social media marketing, email marketing, Pay Per Click (PPC) and Search Engine Optimisation (SEO).
Careers
What job could I get with a Professional Diploma in Digital Marketing qualification?
This course has been designed for anyone that wants to embark upon a career in digital marketing, or believes a better understanding of the digital marketing industry would help their job role. Once you have acquired your Digital Marketing Diploma you can expect to go on to pursue a career as a Digital Marketing Executive, or a Marketing Assistant for example.
Why study with us
Why study the Professional Diploma in Digital Marketing online course with e-Careers?
Your digital marketing tutor is on hand to answer questions and guide you through your studies.
Technical support is available
The Class Network's online forums are a great way to contact fellow students to exchange ideas and build supportive bonds.
The modules are constantly reviewed by industry experts to stay as up-to-date as possible.
Course Details
What are the Professional Diploma in Digital Marketing online course modules?
Units of study to complete:
Introduction to Professional Diploma in Digital Marketing
Introduction to Digital Marketing
Search Marketing (SEO)
Search Marketing (PPC)
Digital Display Advertising
Email Marketing
Social Media Marketing (Part 1)
Social Media Marketing (Part 2)
Mobile Marketing
Analytics
Strategy & Planning
Professional Diploma in Digital Marketing Exams
To gain your recognised Digital Marketing Diploma you will need to complete a three-hour exam which is split into three sections. In order to pass the exam, you will need to achieve at least a 60% pass rate.
What does the Professional Diploma in Digital Marketing distance learning course cover?
The Digital Marketing Online Training Course covers:
How you can kick start your exciting career in the dynamic world of digital marketing.
Explore the crucial area of PPC and how the concepts of digital marketing can be implemented to complement traditional marketing techniques.
Discover a wide range of SEO tools including on site and off site optimisation techniques, keyword research practices and link-building tactics.
Learn how to design, create and implement successful email marketing campaigns by writing compelling copy, and using split test design templates and test campaigns to guarantee optimal open and click-through rates.
Learn about creating and running effective display ads by gaining an understanding of the available ad formats, their relevance to specific target audiences and how to research, leverage and optimise your campaign.
Gain an understanding of the technical skills needed to build and maintain an effective mobile marketing strategy, including how to optimise your application for mobile devices to secure maximum engagement.
Pinpoint the suitability of different platforms for social media marketing and learn how to effectively engage with and acquire customers across a wide range of platforms by developing and implementing a comprehensive strategy.
Find out how to use analytics to effectively monitor and optimise your digital marketing strategy by developing an understanding of key analytics platforms and metrics.
Discover how to adopt a structured approach to strategy and planning that incorporates all digital strands resulting in a comprehensive, coherent digital marketing plan.
Explore how to set budgets, allocate resources and select appropriate channels.