Overview
What is the PRINCE2® Practitioner Classroom course?
Our Practitioner programme goes beyond the methodology and provides you all the skills, tools and techniques that are required to lead projects effectively and confidently. Completing the Practitioner means you have all the necessary qualifications to be a fully qualified PRINCE2® expert.
PRINCE2® is the global best practice for managing projects and our face to face classroom training gives you a quality and detailed understanding of the PRINCE2® methodology and how you can practically implement it into any project environment.
Course accreditation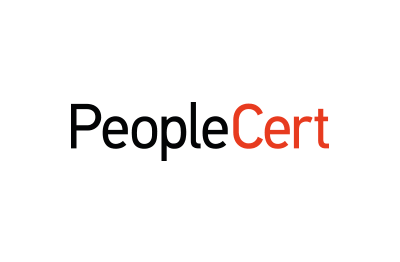 PeopleCert
PeopleCert are global leaders in qualifying professionals in multiple industries. They assess and certify professional skills in partnership with organisations and government bodies including Capita and the UK government.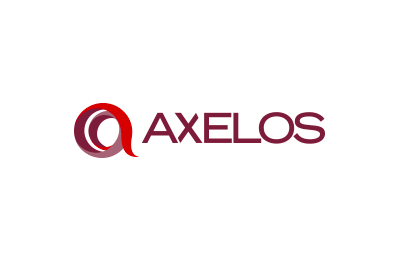 AXELOS - Global Best Practice Solutions
AXELOS is a joint-venture between the UK Government and business giants Capita. AXELOS was created to manage and develop Global Best Practices, being responsible for the management and promotion of globally recognised methodologies including ITIL®, PRINCE2® and MSP®.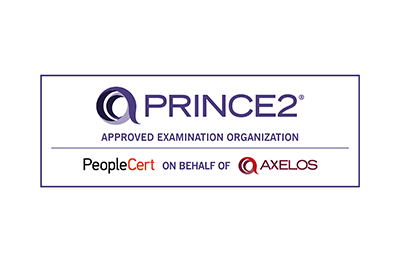 PRINCE2® (PRojects IN Controlled Environments)
PRINCE2® is the world's most widely adopted project management methodology. It is utilised in both public and private sectors to implement projects in many industries, including healthcare, construction and I.T. It is a scalable methodology that is suitable for any project of any size.
Who is it for
Is the PRINCE2® Practitioner Classroom course right for me?
The PRINCE2® Practitioner course is for anyone who is currently PRINCE2® Foundation qualified and wishes to take their understanding, and their status, to the next level. We also offer re-registration, to those whose Practitioner qualifications are nearing their 3-year expiry period. Please speak to us for more information.
Careers
How will the PRINCE2® Practitioner Classroom course advance my career?
The PRINCE2® Practitioner certification will give you global recognition as a Project Manager, qualifying you for project management job roles.
Why study with us
Why study the PRINCE2® Practitioner Classroom course with e-Careers?
Fully Accredited by PEOPLECERT
Approved Examination Organisation on behalf of Axelos
Small Class Size (Capped at 16)
High Pass Rate
Pre & Post Course Support
Onsite/In-House Courses
Official Exams Included
eCertificate Included
Highly Experienced Trainers
Best Price Guarantee (like for like)
We can run private events for international or corporate clients, please speak to us for more information.
Highly acclaimed advanced preparation material which can be accessed on mobile devices and tablets, including sample exam questions, video presentations, personal progress reports and a wealth of resources to help you prepare for your course.
Post-course resources – following completion of the course, your advanced preparation account will be transferred to a post-course account and you will have access to PRINCE2® template documents, completed sample management products, an interactive process model with e-learning and video presentation for reviewing the method and project health check tools.
Drinks and refreshments included (also lunch at some locations).
Interest free credit and Finance options available.
Course Details
What modules are included in the PRINCE2® Practitioner Classroom course?
Getting Started Module
Introduction to PRINCE2® Module
Processes SU and IP
Processes CS and MP
Processes DP SB and CP
Organization Theme
Business Case Theme
Risk Theme
Plans Theme
Quality Theme
Change Theme
Progress Theme
Exam Preparation
PRINCE2® Practitioner exam
At the end of the training course you will sit the practitioner exams which is based on:
Objective testing
68 questions per paper
38 marks or more required to pass (out of 68 available): approximately 55%
Two-and-a-half hours' (150 minutes) duration, no additional reading time
Open book exam (official PRINCE2® manual only)
Please note: the official PRINCE2® Manual is not included as part of the course fee and will need to be purchased separately.


The Practitioner exam is marked by the awarding body and the results are made available in around 3-5 business days.
What does the PRINCE2® Practitioner Classroom course cover?
Interpret the characteristics and context of a project and the benefits of adopting PRINCE2®
Explain and educate the terminology within PRINCE2®
List the key roles and responsibilities that are involved in a PRINCE2® project
Define the purpose of the seven principles that characterise a PRINCE2® project
Understand the seven PRINCE2® themes that must be continually addressed
Explain the purpose, objectives and context of the seven PRINCE2® processes that help structure the activities required to deliver the project successfully
Define the purpose of a PRINCE2® management product and list its content
Work more effectively within a PRINCE2® environment, either as a team member or in the management of the project
Apply and tailor PRINCE2® in a scenario situation
Apply the method to a real project
Apply and understand how to tailor PRINCE2® effectively to a project within an organization environment supporting PRINCE2®.
Create and assess management products
PRINCE2® is a registered trade mark of AXELOS Limited, used under permission of AXELOS Limited. The Swirl logo™ is a trade mark of AXELOS Limited, used under permission of AXELOS Limited. All rights reserved.