Overview
What is the Agile Project Management Foundation course?
The Agile Project Management Foundation & Practitioner course enables future or current Project Managers to manage projects efficiently and effectively. This online Agile Project Management training is perfect for those looking to embark upon a career as a Project Manager who understands Agile concepts. This course will take you through both Foundation & Practitioner levels to springboard you into your desired career.
Course accreditation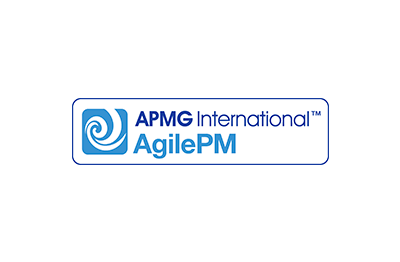 APMG International
APMG-International provide accreditation in project management and I.T based on international standards. An award-winning Examination Institute, their certifications have qualified professionals worldwide in Best Management Practice.
Course type
Online Course with Exam
Certification
Agile Project Management Foundation
Processor
1 gigahertz (GHz)
Operating Systems
Windows 7,Windows 8,iOS
Browsers
Internet Explorer 10 or above,Google Chrome,Safari 6 or above,Mozilla Firefox
Compatibility
Windows, Mac, iPhone, iPad
Devices Required
Web camera,Microphone,Speakers
Who is it for
Is the Agile Project Management Foundation course right for me?
The Agile Project Management Foundation course enables future Project Managers to manage projects efficiently and effectively. It also helps current Project Managers to cross-train into Agile disciplines to manage projects in iterations which are more flexible to changes in target or scope.
This Agile Project Management online course is better suited to:
New Project Managers who work in an organisation that uses Agile and who need to improve their knowledge.
An Agile project team member who wants to better understand their role.
Project Managers who need to cross-train from another management methodology.
People who need documented proof of their Agile experience.
Individuals who are cross-training for a role in project management and need a qualification to open new employment options.
This course has been designed with engineering, IT and new product or service development industries in mind, so if you fall within one of these categories this Agile Project Management course will be perfectly suited to you. The course aims to show you the key concepts of the Agile framework and demonstrate how they can be applied to real-world projects to boost success rates and increase efficiency.
Careers
What job could I get with an Agile Project Management Foundation qualification?
After completing this course and the exams, you will improve your employment prospects with either internal promotion or a project management role elsewhere.
Why study with us
Why study Agile Project Management Foundation Training with e-Careers?
Upon completion of the Agile Project Management course, you will become a registered AgilePM Practitioner.
You will improve their performance either working as part of, or leading Agile project teams.
Employers and customers can expect improved project outcomes.
As a AgilePM Practitioner you can expect to look forward to improved employment prospects.
Course Details
What are the Agile Project Management online course modules?
Units of study to be completed to achieve your Agile Project Management certification:
Introduction to Agile
Agile Project Management – The Basics
Roles and Responsibilities
Preparing for Agile Project Management
Pre-Project and Foundation Phases and Products
Evolutionary Development Deployment and Post-Project Phases
Techniques and Practices
Agile Control
Agile Planning
Exam Preparation
Agile Project Management Exams
Once content of the project management foundation course is complete, you will be able to sit the Agile Foundation qualification. Upon scoring at least 30 marks, you will receive instant confirmation of your Agile Foundation qualification and be fully prepared to move onto the advanced topics covered in the Agile Project Management Practitioner course.
What does the Agile Project Management Foundation Training cover?
The Agile Project Management Foundation course covers:
The concepts, benefits and risks of Agile development.
The philosophy, approach and principles of Agile Project Management.
Understanding the DSDM Atern lifecycle and products.
Recruiting or assembling appropriate project teams.
Learning how to plan and run a facilitated workshop.
Understand how to model and prototype aspects of the solution to ensure that the correct development path is being followed.
Learn how to elicit, analyse, prioritise and manage requirements for deliverables.
Creating a time boxed plan that keeps the project on track.
Understanding the importance of negotiation and collaboration with key stakeholders to ensure continued progress.
Learning how to set up and manage an Agile project using the framework.
The Agile Project Management Practitioner course covers:
Overseeing products and deliverables and properly assigning responsibility to management, business and technical departments.
Structuring and empowering project teams for maximum success and efficiency.
Using MoSCoW prioritisation to ensure deliverables are completed in the correct order.
Advanced estimating, measurement and configuration considerations for successful Agile management.
Defining functional and non-functional requirements for deliverables.
Implementing quality control to maintain standards.
Preparing for the future by considering maintainability and scalability during planning.