About CEPAS
CEPAS is a personnel and training course certification body. It was established in 1994 to meet the market's demand for the highest level of competence and experience in professional activities.
In 2016, Bureau Veritas bought CEPAS to increase its market focus on training programmes and certifications. Bureau Veritas has been in operation since 1828, and has nearly 200 years of testing, inspection and certification experience under its belt, making this organisation the definitive global leader in the field. Bureau Veritas is recognised in over 140 countries worldwide, with a workforce of over 74,000 people across 1,400 offices and laboratories, making the CEPAS badge highly recognised anywhere in the world.
Since 1994, CEPAS has been the market leader in certifying competence and experience in professional activities. Their mission statement is to "guarantee a high quality of both personnel and training to the market, in the sectors where the demand is the highest", something which aligns strongly with the e-Careers mission statement.
CEPAS certifies people to meet ISO 17024 "General Requirements for Bodies Operating Certification of Persons". As well as certifying people, CEPAS also certifies products and services to meet ISO standard ISO 17065. On top of certifying both people and products, CEPAS qualifies and monitors training courses given by training providers around the world. In short, CEPAS is a go-to organisation for any certification. If CEPAS is on it, the value of the certificate will increase exponentially.
The e-Careers partnership with CEPAS relates to a market-leading Lean Six Sigma offering, which allows delegates to meet ISO 18404: "Competencies for key personnel and their organisations in relation to Six Sigma and Lean implementation". Before the CEPAS and e-Careers partnership, meeting ISO 18404 was a long and complicated process.
Benefits
Meet globally recognised standards –This is currently the only Lean Six Sigma Certification that meets the global ISO 18404 standard and is certified by an independent third party. Grasp this opportunity to adhere to the highest possible standard of certification.
Excellent course flexibility to manage other commitments - We are committed to offering course flexibility as part of this CEPAS accredited course to ensure you can manage work, family commitments, leisure time and social activities alongside your studies
Gain an in-demand skill - After completing your CEPAS Lean Six Sigma training course, you will be well-equipped with essential skills and knowledge to kickstart your desired career.
Meet ISO 18404 – ISO 18404 is the single standard for Lean Six Sigma. Meeting this guideline is now both simple and affordable, and can be achieved by completing this course.
Published on the CEPAS Register - Successful candidates will be published on the CEPAS public register allowing third parties to validate your qualification.
Why work with e-Careers
"e-Careers came out top of our list of companies we looked at for having an efficient and cost effective delivery programme supported by their promise of a high pass rate. Their knowledgeable and calm approach during the discussions gave us confidence in their ability to take this training on. We have now put over 60 people through their Lean programme and their engagement, support and understanding of the subject has been unsurpassed. Feedback on the course content and their trainers has been excellent from participants and e-Careers continue to provide revision and exam support to our colleagues after the training."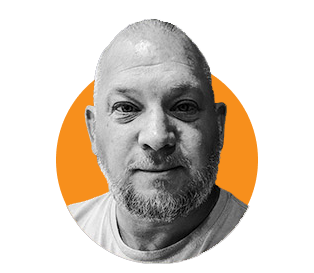 SIMON BANNAGHAN
HEAD OF CI & OPERATIONAL GOVERNANCE | OCADO​
Career opportunities
CEPAS certifications are recognised around the world and equip you with skills and knowledge that are sought after in a wide range of careers. Enjoy diverse career prospects thanks to our Lean Six Sigma qualification. While Lean Six Sigma was initially used primarily in the manufacturing industry the methodology is now viewed as one of the most indispensable certifications in almost any sector including financial services, supply chain, customer services, technology and any place which recognises value in process improvement that comes about by systematically reducing waste.
After successfully completing a Lean Six Sigma course, you can expect to have the grounding needed to forge a lucrative career. Arguably, there is no better time to start learning the Lean Six Sigma methodology, as this is a hugely in-demand skill, for which there are opportunities in a variety of sectors.
A Lean Six Sigma qualification will undoubtedly set you apart from other candidates. With advances in technology driving the demand for experienced Lean Six Sigma practitioners, there has never been a better time to enhance your CV with certification in this useful methodology. We currently offer three levels of Lean Six Sigma training so you can be sure that you are gaining certification at the appropriate level for your skills and experience.
Which certification?
We are proud to offer different levels of Lean Six Sigma certification so that you can harness this valuable skill no matter what stage you are at in your career.
The current Lean Six Sigma courses we offer in association with CEPAS are:
Yellow Belt is an entry-level starting point for those looking to start their process improvement career. Yellow Belt focusses more on the awareness of the Lean Six Sigma methodology, rather than application.
ISO 18404 - Lean Six Sigma Green Belt
Lean Six Sigma Green Belt is the most popular course, which also incorporates the Yellow Belt. With a heavy focus on applying the methodologies learned at Yellow Belt level, you will be able to assist with the management of projects and have a greater understanding of Lean Six Sigma.
ISO 18404 - Lean Six Sigma Black Belt
Lean Six Sigma Black Belt includes all the teachings of the Yellow and Green Belt levels but is designed for people who are full-time Project Leaders. Achieving Black Belt allows you to demonstrate that you are amongst the highest trained Lean Six Sigma practitioners and makes you a desirable candidate for jobs.
How to get certified
Speak to one of our Course Consultants on +44(0) 20 3198 7700 who will be happy to provide some impartial advice on which Lean Six Sigma certification will be most suitable for you and your most appropriate method of study.
We look forward to welcoming you as you start your exciting Lean Six Sigma journey with one of our ISO 18404 CEPAS Certified Courses!